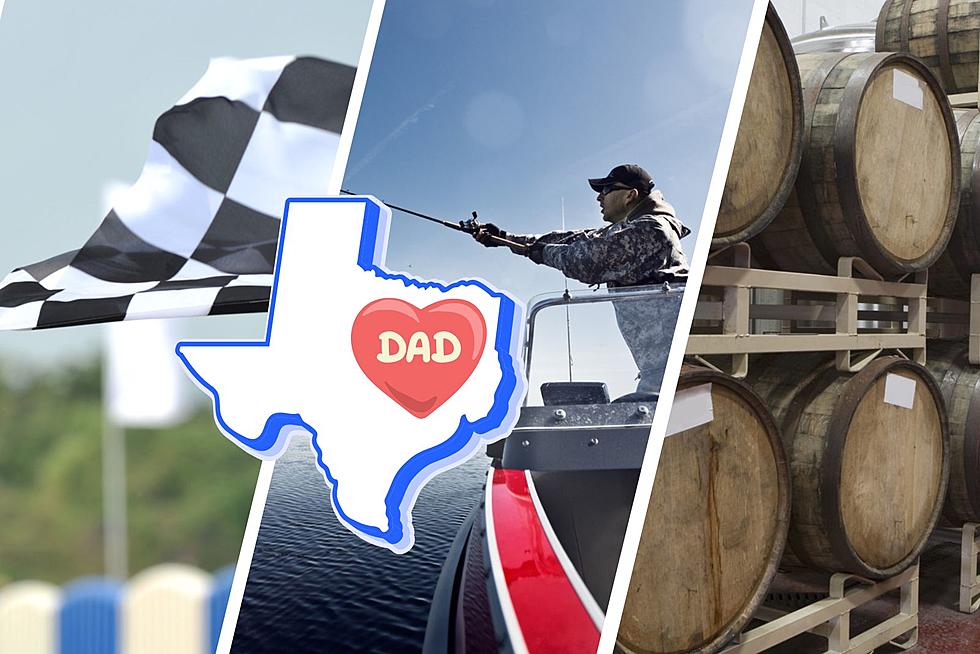 10 Great Exclusively Texas Experiences For Fathers Day
Getty Stock / ThinkStock/ Canva/ hxdbzxy / Eugene_Onischenko
Texas turns up for Dad
There is so much to do
Best Texas Father's Day gifts ever
You might not get a good answer when you ask your dad what he wants for Father's Day. Dads in Texas are pretty low maintenance.
Just buy him what you got him last year and he will be satisfied. Here is a list of the standard Texas Father's Day gifts.
Academy Gift Card
BBQ Set
Another Yeti Cooler or Cup
Boots
Columbia Fishing Shirt
Crocs
Big Green Egg
Giant Smoker
Get Dad any one of these things, and he would be fine with it. But if your goal is to go above and beyond this Father's Day, you have come to the right place.
Instead of buying him something similar to all the things he already has, you could unlock the awesome potential of living in Texas and start helping him cross a few things off of his bucket list.
Get Your Dad An Experience He Can Only Have In Texas 
Looking for a gift for the man that has everything? Experience gifts are the best way to make sure it's something that he doesn't already have.
I remember the times I spent with my dad, but I don't remember anything I ever got him for Father's Day. A fun outing that includes an incredible experience would be hard for either of you to forget.
Luckily you live in the great state of Texas, so you have a long list of great places you can go to for once in a lifetime adventure.
10 Totally Texas Places To Send Dad For Father's Day
Sometimes dads be doing the most. They work hard to provide and deserve to be spoiled every now and then. Check out these Texan-approved places to send Dad this Father's Day.
Funny Father's Day Gifts
Give dad a laugh this father's day