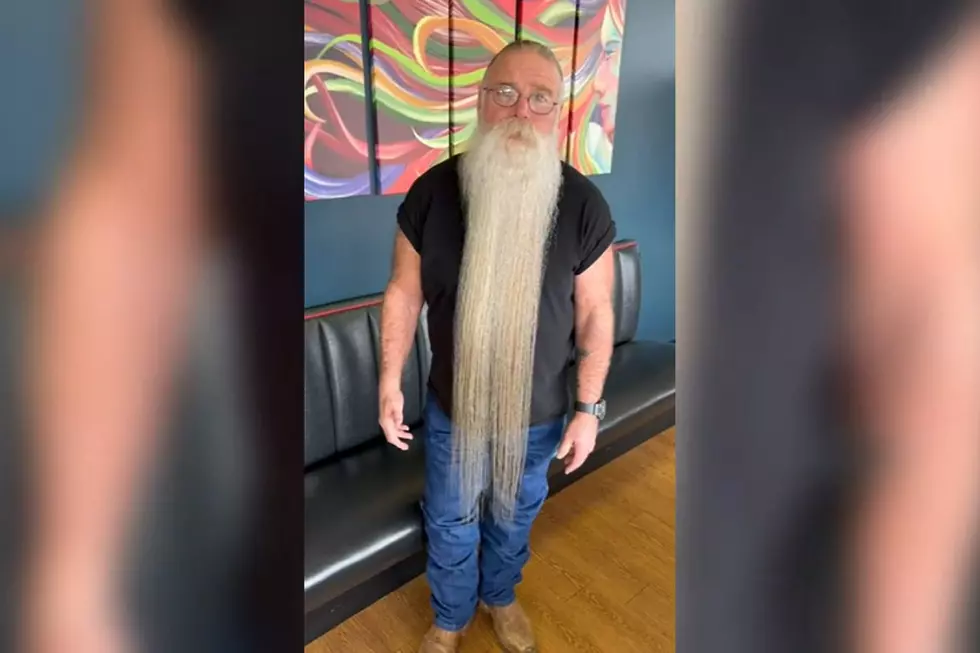 Bruceville-Eddy, Texas Beard Beauty: One Man Holds Fantastic Record
Charles Goble, KWTX/Canva
When you look around Central Texas, it's not hard to find greatness is it? With so many individuals living in the area it's not difficult to see whose talents have been recognized. But how do you find these wonderful Texans who have left their mark in history?
Seeking them out is rather a hefty challenge as the amount of people in Central Texas is rather high, so we sometimes we just have to wait when these special Texans make themselves known through any medium. Whether it be through TV, Radio, or Social Media, these Texans become the talk of the town pretty quickly don't they?
One of these individuals has made himself known, and yes he's from right here in Central Texas.
Meet Charley Goble From Bruceville-Eddy, The National Champion Of Beard And Mustache
KWTX recently discussed Goble's both unbelievable and fantastic record. According to the news organization, after Goble's second kidney transplant, he wanted to spice things up a little bit.
He decided to begin growing a beard as according to him, "To aggravate my wife." After growing the facial hair for a while, he spotted a beard contest social media that he decided to enter. He won his first ever contest he took part in, and since then he's entered in other competitions, which mainly benefit charities.
Goble told the news organization that he take cares of the beard two hours every day, with various ways to take care of the facial hair. The care has proven fruitful, as recently his 41 ½ inch beard took the national championship while in Casper, Wyoming.
And as you can see, it's no wonder he won:
What a beautiful sight. Here's to you Goble, may that beard keep growing so you can keep your title!
This Texas House Hides A Hilarious Laundry Room Secret
One house in Texas holds a room that many would wonder about a design choice.
Top 20 Restaurants Central Texans Wish Would Come to Temple
A while back, I
asked the good people of Temple
if they could picture a good restaurant to fill the lot on North General Bruce Drive where the soon to be torn down Long John Silver's stood.
This was before it was announced that a Dutch Bros. Coffee location would open there (which was one of the places I predicted as a contender in our article).
So now Dutch Bros. is open in that spot, but the responses to my survey were interesting because they paint a picture of just how diverse Temple's population is. People recommended some familiar restaurants with locations in the surrounding area, but also a few I'd never even heard of.
Here are the top 20 results of the survey. Let's see what the good people of Temple are craving!
Take A Look At Some Of The Sexiest Rides At Ribs N Robs In Temple, Texas
These rides were too cool not to share, so here they are!
Are You Moving To Temple, Texas? Be Aware of These Annoying Things
I was excited to move to Temple and start a new chapter in my life, and while life here's been good so far, the moving part...well, not so much. Here are a few things I learned that might help you out if you're looking to make this place home.