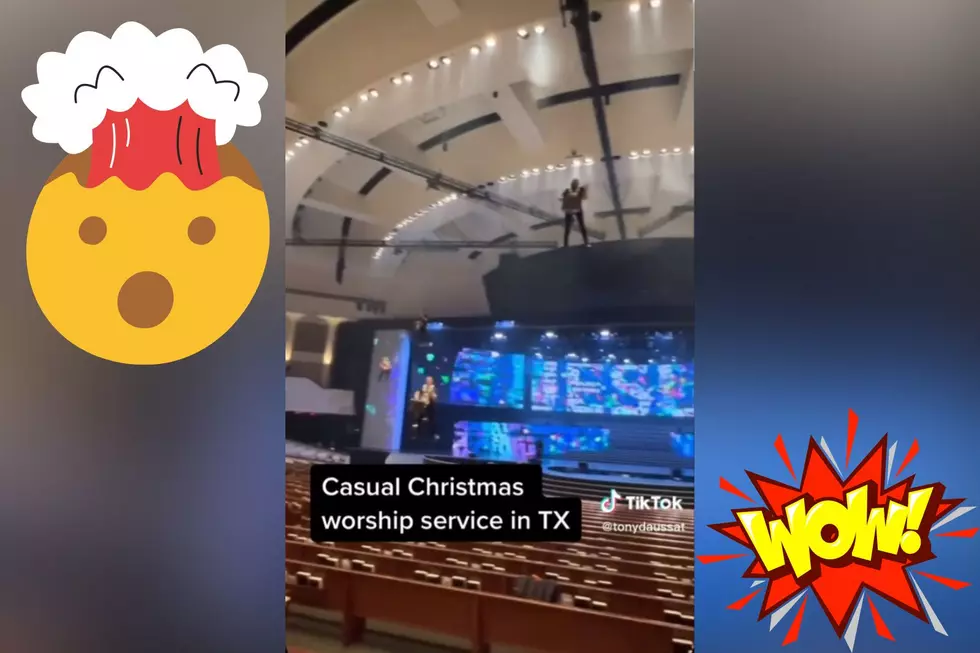 Corpus Christi, Texas Church Celebrates The Season In A Big Way
Tik Tok Tony Daussat/Canva
Texas during the holiday season just has to show out in style doesn't it? Everywhere you go it seems you see houses with a multitude of lights, all the inflatables that potentially cause stress on the Texas Power Grid, and most importantly, some very large and tall trees to place all the ornaments you want on them.
Makes sense that Texas is certainly high on the festive celebrations list. But it isn't just the lights shining bright this season, other various events brighten the holiday spirit. Holiday plays and skits are definitely in style during this time of year, and yes, some go very big with their acting.
So with that being said, let's take a look at one place that is celebrating in this best way possible, Texas style.
Corpus Christi With The Celebration Of The Year?
On Tik Tok, some have come across a video showing a celebration that many wouldn't expect:
We have to admit, this is something we didn't see on our Christmas bingo card. First off, this makes me think that a marching band is about to walk out on stage with those drums they're playing. Second, they're flying and playing at the same time.
This does beg the main question though...where does this fit in the main celebration? It's not like there's a point in any Christmas song, besides 12 Days Of Christmas of course, that requires floating drummers.
But we ask you, is this too much or not enough for a holiday celebration? Let us know on our FREE station app using the chat feature!
LOOK: Take a Tour of Santa's North Pole Estate
Santa's house at The North Pole is absolutely beautiful. The Clauses remodeled in 2013 and the new additions are sure to get you into the holiday spirit.
Which Are The Most Famous Brands From The Lone Star State?
Toys for Troops 2022: How to Help Make Christmas Magical for Central Texas Military and First Responder Families in Need
Operation Phantom Support and these fine sponsors are collecting toys to help Central Texas military and first responder families in need have a joyous holiday. If you want to help make some Christmas miracles happen, please donate a new, unwrapped toy or gift at one of these fine Central Texas drop-off locations between now and Wednesday, December 14.
Top 25 Delicious Foods & Drinks That Define The Great State of Texas!
There's more to Texas than just Dallas Cowboys and oil in fact, Texas has helped shape the taste of America. From BBQ, to Tex Mex to Ice Cream and beyond, Texas has introduced the rest of the U.S. to the Texas way of life through food. So what foods and drink make Texas so special? Let's take a look.