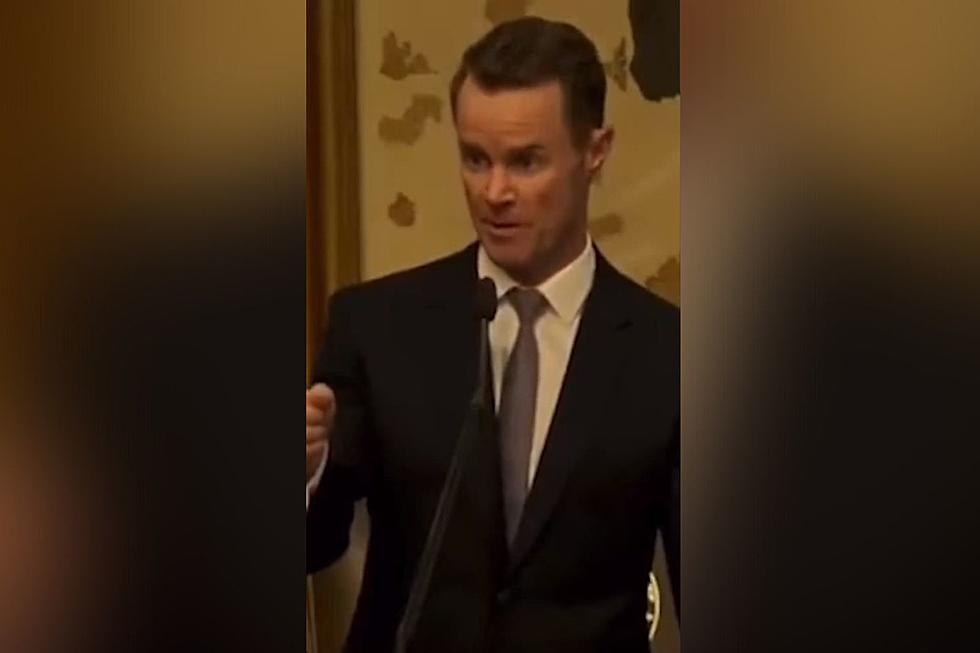 Dade Phelan, Speaker Of The Texas House, Facing Calls To Resign
Tik Tok The Independent/Canva
Some in Texas Government are currently questioning Dade Phelan's standing in Texas house after video surfaced of him talking during a recent session. Here are the details as we know them.
The Video Of Dade Phelan And Subsequent Calls For Action
The video of the Dade's speaking was posted to various websites:
Some individuals in the house have stated, due to Phelan's alleged intoxication, that he should be removed from his position. According to KXAN, Greg Price a member of the State Freedom Caucus Network tweeted this in a response to the video:
Another former representative, John Strickland, also stated his opinion on Twitter:
Ken Paxton, The Texas Attorney General also posted a statement to social media:
KXAN also stated that some individuals believed that Phelan was not drunk, and was rather tired after a long day of working. The news organization also provided a video from the same day, and one political commentator believed he was simply tired:
The office of the speaker, according to KXAN did not comment on the matter. Greg Price, of the previously mentioned State Freedom Caucus Network also tweeted a compilation of Phelan's actions while he is alleged to be intoxicated:
As it stands at the time of writing, Phelan also has not responded to the accusations. As this is also a developing story, we will have more information if it becomes more available.
11 Oldest Towns In Texas, '1' Is Closer Than You Think
These are the 11 oldest towns in Texas according to
A-Z Animals
7 Texas Stereotypes Every Non Texan Gets Wrong
These are the 7 things everyone gets wrong about Texans according to
MyHighPlains.com
.
Texas Is Number 1 In The USA In These Categories
According to research at OnlyInYourState.com, Texas is #1 in the USA at these things.
Ten Habits Every 'Real' Texan Can't Break