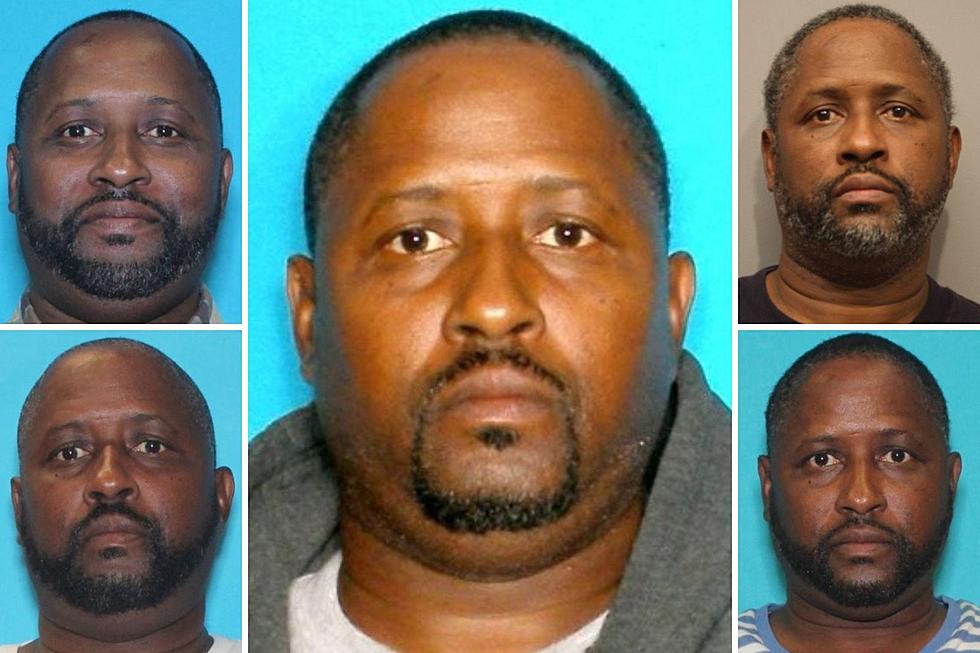 Help Texas Find Johnny Leon Wilson, The Most Wanted Murderer In The State
Texas DPS/Canva
Criminals in Texas believe that they can escape the law. Thankfully, Texans in the state always help us find these individuals. One individual wanted for murder last year, Matthew Edgar, was quickly captured following the discussion about him.
When one individual is removed from the list, another one is placed on the list. The crime of murder is once again at the center of the incident. The case that we're discussing began in 2018 now has it's alleged culprit now on the list.
Johnny Leon Wilson And His Alleged Crimes
According to ABC 13, Johnny Leon Wilson was taken into custody in 2019. Law enforcement arrested him in Las Vegas following a warrant for a murder issued regarding the the death of his wife in 2018.
Charine Wilson, Johnny's wife, was last seen alive in November 2018. The last place she visited was her husband's apartment. Following the visit, law enforcement found video following investigation that allegedly showed Johnny moving what appeared to be a body to his car.
One month later, the remains of Charine were discovered in Richland, Texas. The warrant was issued shortly thereafter. However, the story continues following Johnny's arrest.
Johnny's Actions After Arrest
Following police finding Johnny, according to the Texas Department of Public Safety, he bonded out. He then took off the ankle monitor that was placed on him, and has not been seen since his disappearance. Another warrant was issued in February of 2023 for murder by Harris County.
As Always, There Are Ways You Can Help
If you have seen Johnny Leon Wilson, you are encouraged to call law enforcement as soon as possible. You can also submit tips to Texas Crime Stoppers by calling 1-800-252-TIPS (8477), or submitting tips on their website, Facebook page, or app. Texas DPS also states that Wilson has connections to the states of Louisiana and Nevada.
Always remember to never approach members of the most wanted list to take them into custody, as they should be considered armed and dangerous.
Keep A Watch Out For Bell County, Texas Most Wanted For March
Law enforcement are seeking these Texans on the run for their crimes.
Reward Increased for Texas' Most Wanted Creep Salomon Marquez
Law enforcement in Texas is looking for one specific individual, and are requesting assistance from the public.
10 Most Dangerous Cities In Texas, "1" Is Closer Than You Think
Data is based on violent crime per 100,000 residents. These are the 10 most dangerous communities in Texas.
We Asked, You Answered - What Are The Sketchiest Cities In Texas?
Let's face it - not every town in Texas is going to feel like home to everyone. Certain towns even gain a reputation as being pretty sketchy.