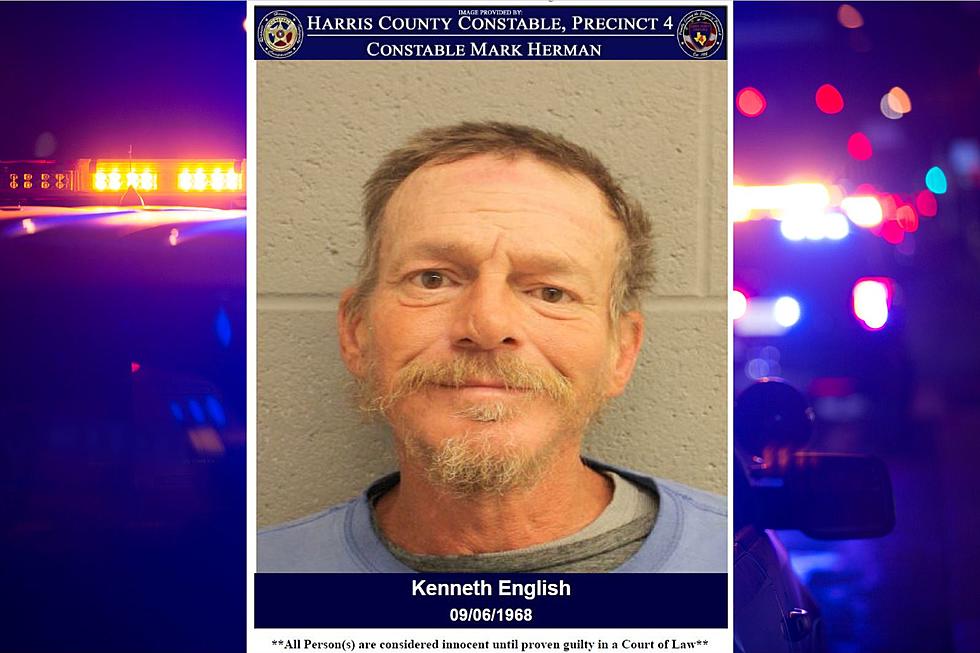 Harris County, TX Man Busted with Over 100 Warrants
Mark Herman, Harris County Constable Precinct 4 Facebook/Canva
(Harris County, Texas) - Many of us have goals we wish to complete in our lives. Whatever it is, completing it is a highlight in our time. One of those goals might be to never get in trouble with the law.
While some of us do our very best to avoid causing trouble, some have fun doing so, sometimes like speeding (we've all done it, admit it!) and end up in metaphorical hot water. So much so that law enforcement sometimes has to get involved.
For simple violations, paying a fine is what we have to do. Which if anything, is a hurt on the wallet. But continuously doing silly things leads to more violations. But one individual in the Lone Star State may have taken the cake for the thought of "how'd he manage this?!?"
One Man In Texas With What Has To Be Misdemeanor Record
Back on February 3rd, officers were called to the 500 block of FM 1960 in Harris County. The reason for the alerting of the officers was that an individual was disrupting traffic. The incident was further detailed on the Harris County Constable Precinct 4 Mark Herman Facebook page:
But yes, there's one part of the post that might be raising a few eyebrows. The individual in question, Kenneth English, had 103 misdemeanor warrants out. Yes, you read that right - he had 103 warrants!
Now, how did he manage to put together that many misdemeanors? Also, how much with this cost him? More importantly, what did he do to garner so many of these?
Time will only tell when more information comes out.
Which Are The Most Famous Brands From The Lone Star State?
21 Texas Town Names Outsiders Can't Pronounce
Have you ever heard someone call Killeen "Kye-lean" or Salado "Salad-oh"? That's just the tip of the Texas mispronunciation iceberg. Here are the towns and cities most folks who didn't grow up in Texas don't have a clue how to pronounce.
Top 25 Delicious Foods & Drinks That Define The Great State of Texas!
There's more to Texas than just Dallas Cowboys and oil in fact, Texas has helped shape the taste of America. From BBQ, to Tex Mex to Ice Cream and beyond, Texas has introduced the rest of the U.S. to the Texas way of life through food. So what foods and drink make Texas so special? Let's take a look.
10 Myths About Texas That Even Some Natives Believe
Everything's bigger in Texas, including the tall tales! Our state can seem pretty strange to people from far away, or even our immediate neighbors. There are several myths about Texas that range from quirky to fun and just plain ignorant and insulting, and even some people born and raised her believe 'em. Here are a few we can dispel today.