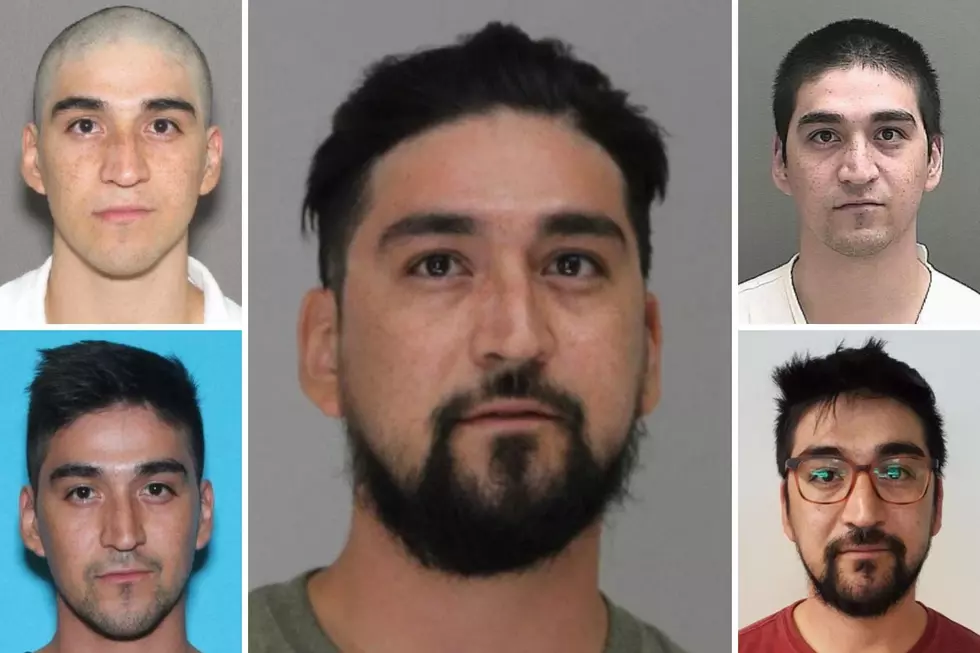 Meet Erick Martinez, The Most Wanted Sex Offender In Texas
Texas Department Of Public Safety/Canva
UPDATE: Erick Martinez has been captured as of April 9th, 2023.
A monster who's preyed upon children is on the loose, and police in Texas are hoping you can help them find him and put him back in a cage where he belongs.
We've discussed in the past multiple individuals from the Most Wanted list, the most recent being discussed here. Today, we discuss one of the Most Wanted in the state of Texas: Erick Martinez.
Erick Martinez And His Crimes In Texas
All info has been provided by the Texas Department of Public Safety. Martinez's first crime was reported in 2009, where was convicted for Possession of a Controlled Substance. His sentence was three years' probation.
Sadly, things would only get worse.
In 2011, Martinez was charged with 17 counts of Sexual Assault of a Child, 17 counts of Indecency with a Child by Contact, two counts of Sexual Assault, one count of Indecency with a Child by Exposure, and one count of Evading Arrest with a Vehicle. The unnamed victims were a 16-year-old girl, a 20 year-old-woman, and a third victim whose age was not revealed. The law handed down 37 five-year sentences and one 6-month sentence.
Following those charges, he was also arrested in 2020. The charges in that case were four counts of Sexual Assault of a Child and one count of Failure to Comply with Sex Offender's Registration Requirements.
Bond was made by Martinez, but in 2021, warrants were issued for Martinez's arrest due to four counts of Sexual Assault of a Child and two counts of Failure to Comply with Sex Offender Registration Requirements.
How You Can Help Bring Martinez To Justice
Anyone with information that could help police find Martinez and lock him up are encouraged to contact Texas Crime Stoppers at 1-800-252-TIPS (8477). You can also submit tips on the Texas DPS app, Facebook page, or Texas 10 Most Wanted website.
If you do see Martinez in public, remember to not approach, as he should be considered armed and dangerous.
Texans don't take kindly to guy who hurt children. We just don't tolerate it. So if you see this guy or know where he is, do the right thing and turn him in. Then the victims of his monstrous crimes might sleep a little more soundly at night.
Can You Help Find The Culprits In These Central Texas Cold Cases?
It's unfortunate, but sometimes finding someone who committed a crime takes longer than expected.
10 Most Dangerous Cities In Texas, "1" Is Closer Than You Think
Data is based on violent crime per 100,000 residents. These are the 10 most dangerous communities in Texas.
New Year, New Most Wanted In Bell County, Texas, Have You Seen Them?
Even though it is the dawn of a new year, there are still individuals that are the run from police.
Bet You Didn't Know: 10 Bizarre Texas Laws Still on the Books
Many states still have strange laws on the books that aren't enforced or taken seriously anymore, and Texas is no exception.
Most of these laws are just funny now, but at one time, there was a valid (or at least somewhat valid) reason for them to exist.
Let's take a look at 10 of the weirdest ones in the Lone Star State.