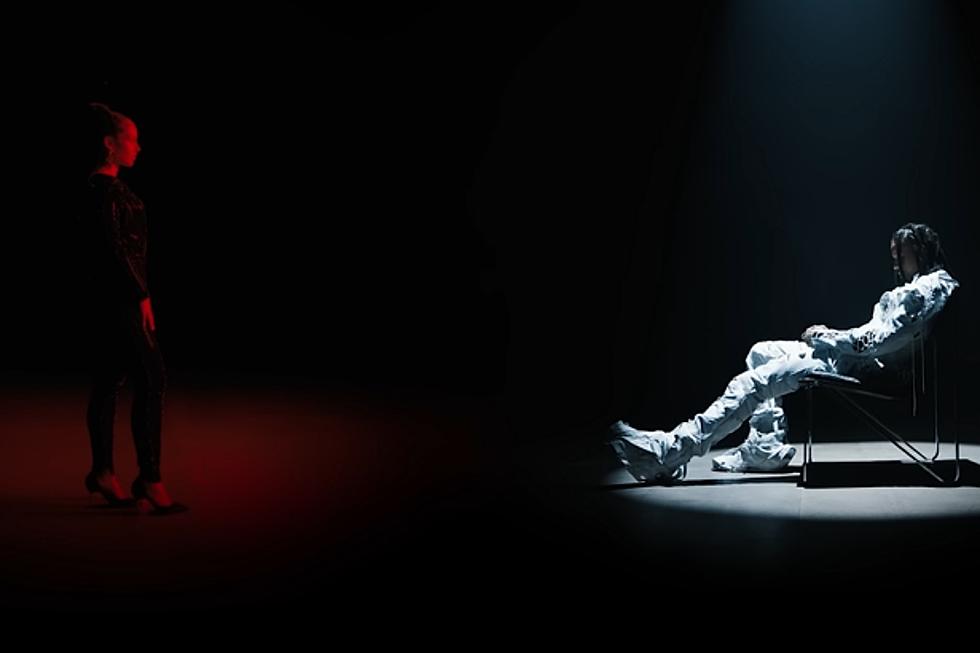 Alicia Keys Takes on the Role of Lil Durk's Therapist in 'Pelle Coat' Video – Watch
Lil Durk/YouTube
Lil Durk just released the video for the second single from his upcoming Almost Healed album, "Pelle Coat," and the gripping visual features a cameo from Alicia Keys who plays the role of Durkio's therapist.
The release of Lil Durk's highly anticipated new album is right around the corner. On Thursday (May 25), he released the video for a combo of the LP's intro track, "Therapy Session," and first song, "Pelle Coat." The Steve Cannon-directed video starts with the rapper in a large black room sitting in a chair. Alicia Keys is at the other end of the room peppering the rapper with questions about his past traumatizing events including the deaths of King Von and his brother OTF DThang.
"Can you tell me where was your mind when you heard the news of your friend Von passing away on Nov. 6, 2020?" Keys asks. "And then the loss of your brother on June 6, 2021? Wow, that must be incredibly devastating."
The video then goes to Lil Durk riding around in a car in Chicago and rapping menacing lyrics.
"They scared to come outside/I know why, because they dyin' for sure," Lil Durk raps. "2010, winter time, Pelle on, I gotta match the coat/Shared a room with my cousin, I snuck and told him I had a gun/I do believe in my spirits, can't hop on a Spirit, that flight too long/YouTube niggas tryna paint a picture of me, it never last too long/Not too much on violence, but nigga, I'm silent, but nigga, I'm glad you gone."
Lil Durk is releasing his Almost Healed album on Friday (May 26). He dropped the tracklist for the album on Monday (May 22). He is also prepping the Sorry for the Drought Tour featuring Kodak Black, NLE Choppa and DD Osama.
Watch Lil Durk's "Pelle Coat" Video Below
See Photos From Lil Durk's XXL Magazine Spring 2023 Cover Story