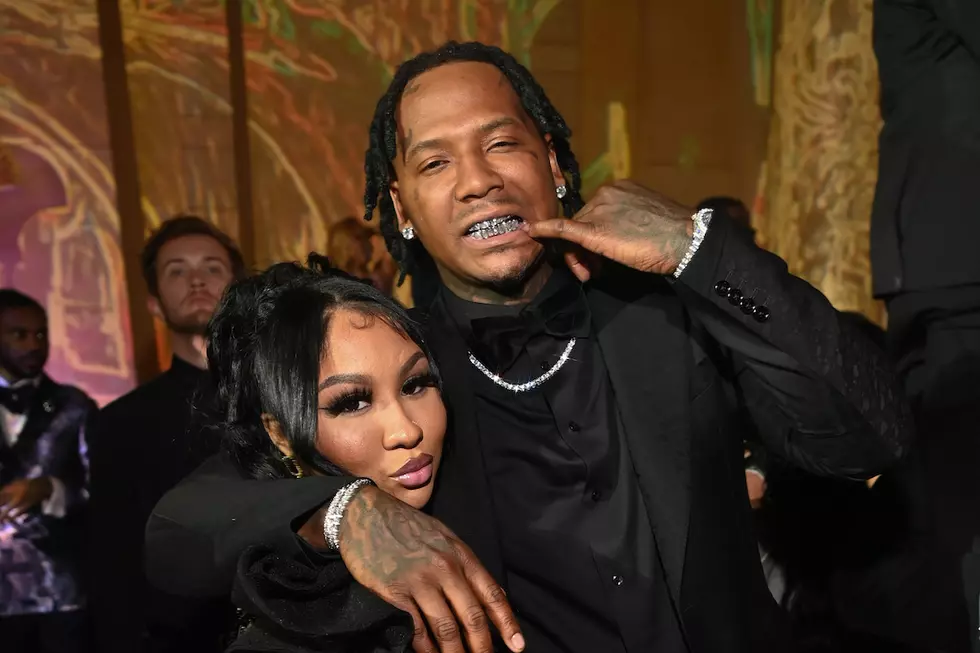 Moneybagg Yo's Girlfriend Ari Fletcher Says She's Starting an OnlyFans Account If His Mixtape Goes No. 1
Prince Williams/Wireimage
Moneybagg Yo's girlfriend Ari Fletcher is teasing starting an OnlyFans account if Moneybagg's new mixtape reaches the top of the charts.
Moneybagg Yo's new mixtape, Hard to Love, is slated to drop on Friday (May 26). On Tuesday night (May 23), Ari Fletcher attempted to add some incentive for fans to cop the new project.
"When Bagg drop his mixtape and go #1 I'm making my OnlyFans," Ari Fletcher tweeted. "I already got my first video ready… somebody tell him to hurry up!"
Moneybagg Yo announced his new tape earlier this month by revealing the cover art on Instagram and sharing a lengthy caption about the project.
"Yooo, I know it's been a minute. I miss y'all more than y'all miss me," Moneybagg Yo captioned the post. "A lot has happened in two years. I gained and lost more than I ever thought I would and had no other safe outlet for all the emotions and dark thoughts that came wit that other than making music. I'm blessed to have an artform to express myself inside and out with you all. Demario is the one that all this shit happened to but nobody understood that. I still gotta wake up and be Bagg everyday to provide for my familly and continue to carve my legacy. But it's not easy balancing the two."
He continued: "Not to mention while I was wrapping up the album I was hit with a tragedy that would affect my kids and me forever. Stack that on top of losing Nuski my right hand man to the streets and then my left hand man A to the Feds. It was loss after loss in my eyes while the rest of the world was still moving on. They still wanted shows, features and music regardless of what I'm going through personally. When I looked at all the songs I had made during that period, it was wayyy too many to be considered one album. That's when I decided to drop a tape and an album.
"When I came up with the title Hard 2 Love I was referring to myself, but when I started working more on the project, I realized that it's more than me being hard to love. It's hard to love people because a lot of them don't have good intentions. Just want something from you. It's hard to love your life when the same people that you sacrifice everything for don't even get to enjoy the rewards with you. Through it all my biggest source of strength is my fans. I appreciate all of y'all equally. If you got on me from the first 'Federal' or 'A Gangsta's Pain.' I got a story to tell. Not looking for sympathy, I just want to be understood. Sincerely, Bagg."
Moneybagg Yo's most recent solo album A Gangsta's Pain came out in April of 2021 and debuted at No. 1 on the Billboard 200 chart.
See Ari Fletcher's Post Teasing Starting an OnlyFans Account Below
See the Definitive List of Bizarre Tweets From Rappers