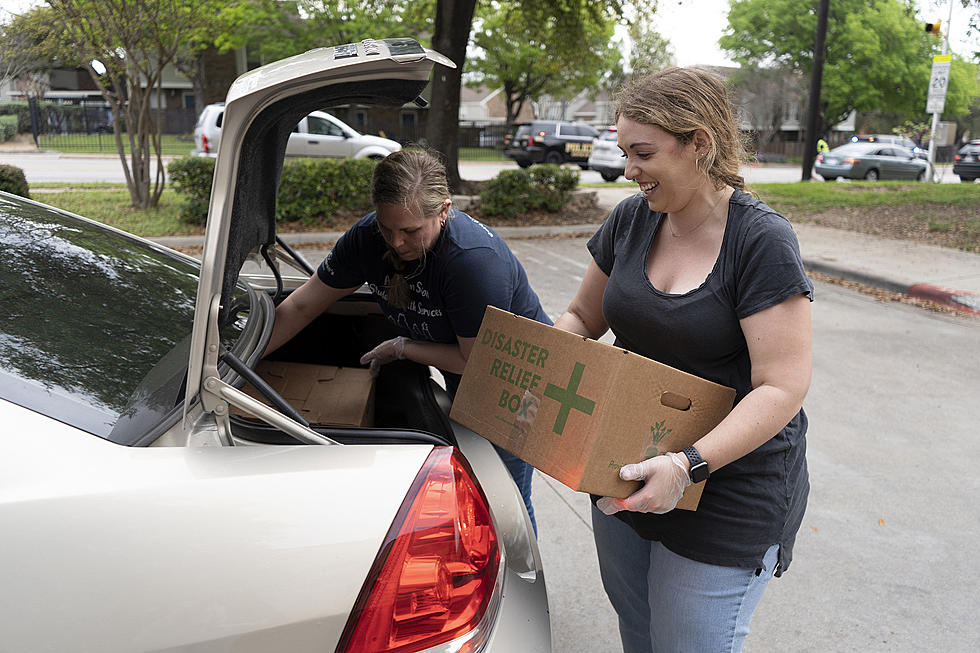 Seniors 60+ Can Get Free Food in Killeen Thursday, September 9
Photo Courtesy of Central Texas Food Bank
It's no secret that many in our community need a helping hand right now. It's been a tougher than usual year-and-a-half, and many Central Texans are experiencing food insecurity.
That includes local seniors, who don't always have the means of communicating their needs or finding help.
That's where the Central Texas Food Bank comes in.
Free Food For Seniors September 9
The CTX Food Bank will be distributing free boxes of food to seniors age 60 and up Thursday, September 9. The boxes will weigh around 30 pounds and include cheese, milk, canned goods, cereal, rice/pasta, and more.
Where Can Seniors Get This Food?
The event will take place at the Southside Church of Christ, 1505 Trimmier Road in Killeen, from 10 AM to Noon.
Who's Eligible to Receive Food?
To qualify for the food distribution, recipients must be at least 60 years of age and provide identification that includes date of birth. They must also meet these income guidelines:
- A limit of $1,396 per month for a household of 1
- A limit of $1,888 per month for a household of 2
Drive-Thru Convenience
The food distribution is designed as a drive-thru event, so you or the person giving you a ride can pull up, pop the trunk or backseat, and let the CTX Food Bank volunteers load your box of goods.
However, you will not be turned away if you arrive by foot, bus, or bicycle. Just remember that the box they give you will be heavy, so you'll need to have a way of easily carrying it home - a wagon or container with wheels, for instance.
What If I Can't Make It?
These distribution events are not the only way you can get a helping hand from the Central Texas Food Bank.
If you're in immediate need of help, or you just need to know what resources are out there, visit the CTX Food Bank website at centraltexasfoodbank.org and click Find Food Now.
There's also a Get Help button linking to information on help with food assistance programs like SNAP, help for kids and seniors, and even information about culinary training and organic gardening.
What If I Want to Help?
That would fantastic! The Central Texas Food Bank is always in need of volunteers and donations.
In fact, they're urgent need of volunteers right now. If you can donate your time and energy to helping fellow Central Texans in need, check out the Volunteer section of their website for information on how you can get involved.
If you want to help with a monetary donation, check out their Donate page. They have set amounts you can donate, or you can donate a custom amount. Every little bit helps, and a donation of $100 can create 400 meals for local people in need.
These 180 Kids Have Gone Missing in Texas in 2021
10 Myths About Texas That Even Some Natives Believe
Everything's bigger in Texas, including the tall tales! Our state can seem pretty strange to people from far away, or even our immediate neighbors. There are several myths about Texas that range from quirky to fun and just plain ignorant and insulting, and even some people born and raised her believe 'em. Here are a few we can dispel today.
21 Texas Towns Outsiders Can't Pronounce