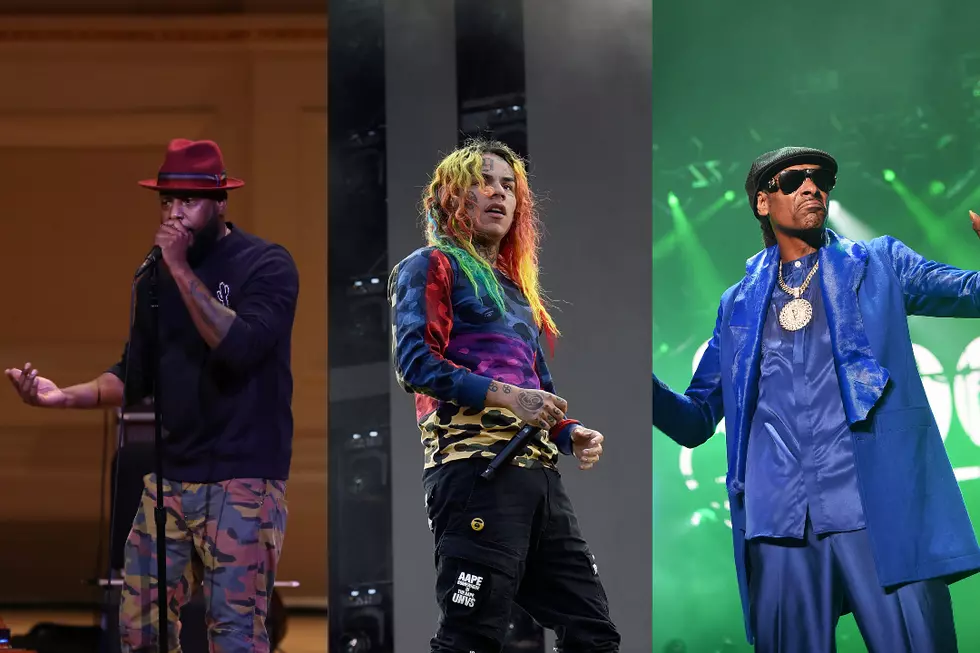 Talib Kweli Thinks People Will Support 6ix9ine's Music, Snoop Dogg Says "F**k Tekashi"
Kevin Kane / Arik McArthur / Jamie McCarthy, Getty Images (3)
On Friday (Oct. 11), Kweli posted about the news of Tekashi's new deal on Instagram along with the caption: "So, snitches get riches? LOL how much you wanna bet more than half the people talking about how they would never support Tekashi gonna be dancing to his song a year from now if he do a hot feature with someone willing to take some of his money? 😫😂 club DJs gonna be like 'yo but women like the record so...' I can see it now."
"Fuck. Him his song and his deal. Bitch ass nigga new era shit my era way different 🐀," Uncle Snoop snapped.
"No lies detected OG," Talib responded.
Snoop hasn't been biting his tongue when it comes calling out Tekashi. Earlier this week, he clowned the "Gummo" rapper for taking the stand.
See Hip-Hop Fans Name The Most Disrespectful Diss Track of All Time