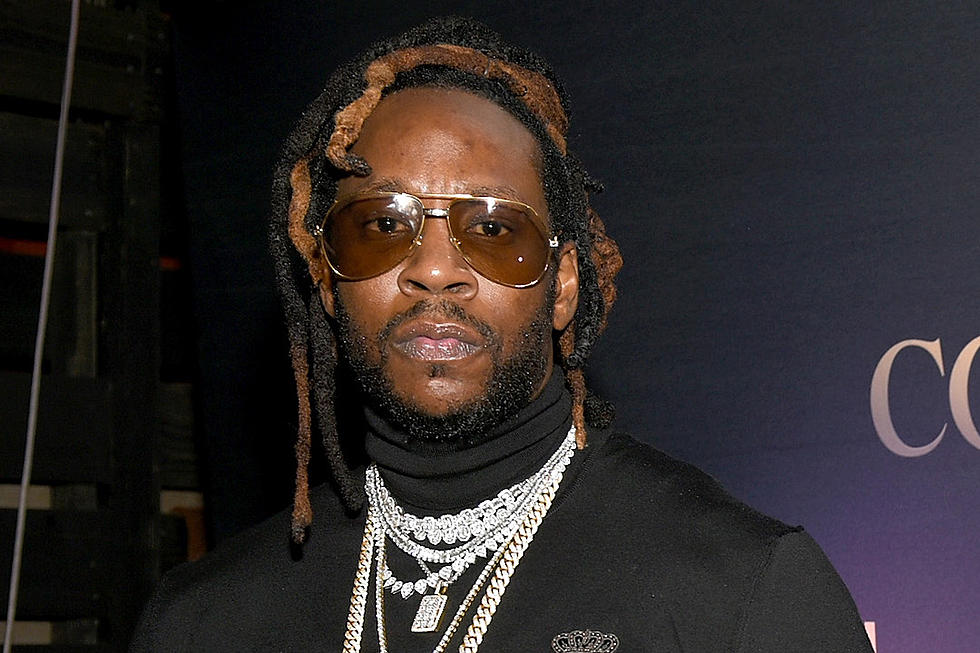 2 Chainz Is Mad He Wasn't Chosen for 2019 NBA All-Star Celebrity Game
Andrew Toth, Getty Images
On Wednesday (Feb. 6), the NBA announced the lineup for their upcoming All-Star Celebrity Game and it features some big names from the rap world, including Rapsody and Quavo. But one rapper that's missing from the roster is 2 Chainz, and he's not happy about it.
Following the lineup announcement, 2 Chainz jumped on his Instagram page to call out the NBA on their perceived snub. He wrote, "HEY @nba YOU HAVE NEVER REACHED OUT FOR ME TO PLAY AND TO CLEAR SOME THINGS UP BECAUSE IT FEELS LIKE IVE BEEN GETTIN SHITTED ON BY THE LEAGUE SINCE 2013 when SOMEONE IN MY CAMP APPARENTLY CALLED A WOMAN OUT OF HER NAME at the game...saying he felt disrespected, David Stern was still in office."
He continued, "ANYWAY!! He was wrong and I apologized on this behalf!!" he continued. "IM ONE OF @nba BIGGEST SUPPORTERS and BARELY GET "COURTSIDE" TIX EVERY ALLSTAR ITS SOMETHING...there I had to vent I'm over it!"
We don't know if the NBA is blackballing (excuse the pun) Deuces for his friend's rude behavior to a woman, but the Atlanta rapper can play ball. In fact, 2 Chainz (born Tauheed Epps) was a star sixth man for North Clayton High in College Park, Ga., and played a full season of Division I ball at Alabama State in 1996-97.
There's no word if the NBA saw 2 Chainz's IG post. but it looks like everything is locked in for their celebrity b-ball game.
See Photos of 2 Chainz's Different Looks Over the Years