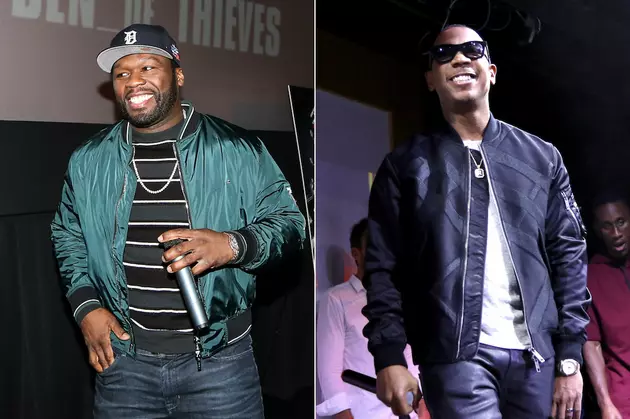 50 Cent Thinks His Ja Rule Beef Won't End Until One of Them Is Dead
Thaddaeus McAdams/John Parra, Getty Images (2)
Even after all these years, 50 Cent and his ongoing beef with Ja Rule continues to increasingly gain steam.
"South Side rules apply," 50 Cent said, in response to Ja Rule commenting "#PULL UP" on a recent post of his. "It's never over. We may take a break, but [it] ain't over till one of us gone."
As fans can recall, the two MCs have been beefing for well over a decade now, with 50 Cent reminding fans and the veteran rapper alike that he has no intention of making amends while they both are alive and well.
Take a look at the latest installment of 50 Cent and Ja Rule's beef in the screenshot below.
See Hip-Hop Fans Name The Most Disrespectful Diss Track of All Time