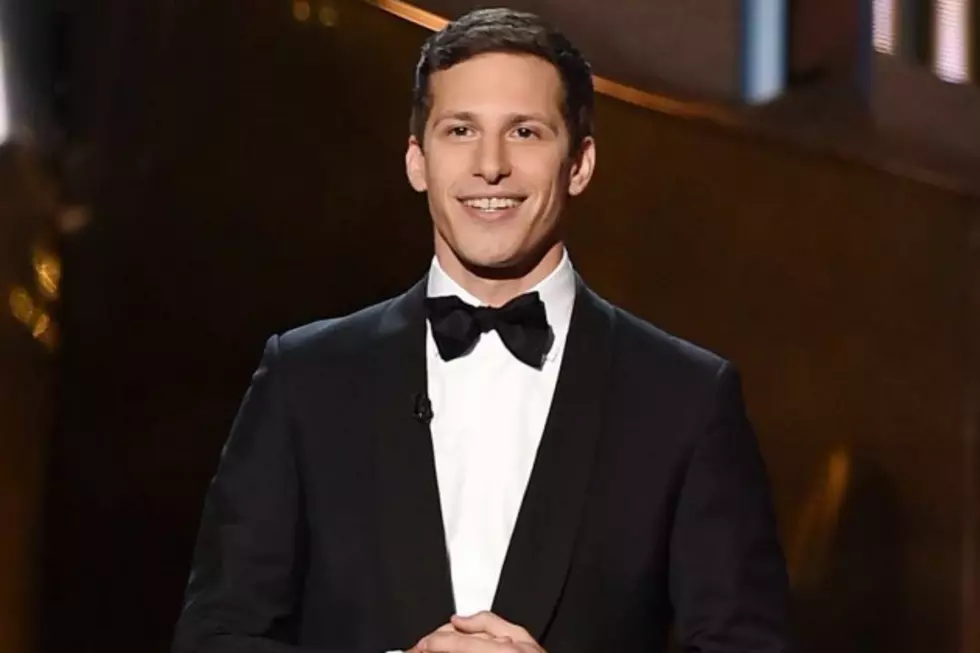 Andy Samberg Shares His HBO Now Password at 2015 Emmys
Kevin Winter, Getty Images
Shortly after delivering an opening monologue rife with political and pop cultural commentary (including but not limited to Hollywood's issue with diversity and Donald Trump's presidential run), host Andy Samberg gave out his HBO Now username and password to everyone watching the 2015 Emmy Awards.
Before displaying his personal info on live TV, Samberg said, "HBO has the most nominations tonight, and I just realized that a lot of you watching at home may not have an HBO subscription. But lucky for you, the CEO of HBO recently said that he doesn't think password sharing for their streaming services is a problem. So, here's my HBO Now login!"
In case you're unsure of what Samberg is referring to, HBO's CEO Richard Plepler recently admitted that he doesn't care about password sharing, because it isn't hurting the company right now. He said (via CNN), "Should it become a big number, we will deal with it. We will change the number of concurrent streams that are available. But right now, the number really isn't significant.
HBO Now's official Twitter account tweeted about Samberg's stunt shortly after, writing "Lucky for you, @AndySamberg is a very generous #Emmys host," providing his username and password again.
While many users reported that the login information was legitimate, HBO quickly moved to shut things down. If you try to sign in to the account now, it no longer works -- so hopefully you got all your Game of Thrones streams in while it was still possible.
See Photos From the 2015 Emmy Awards