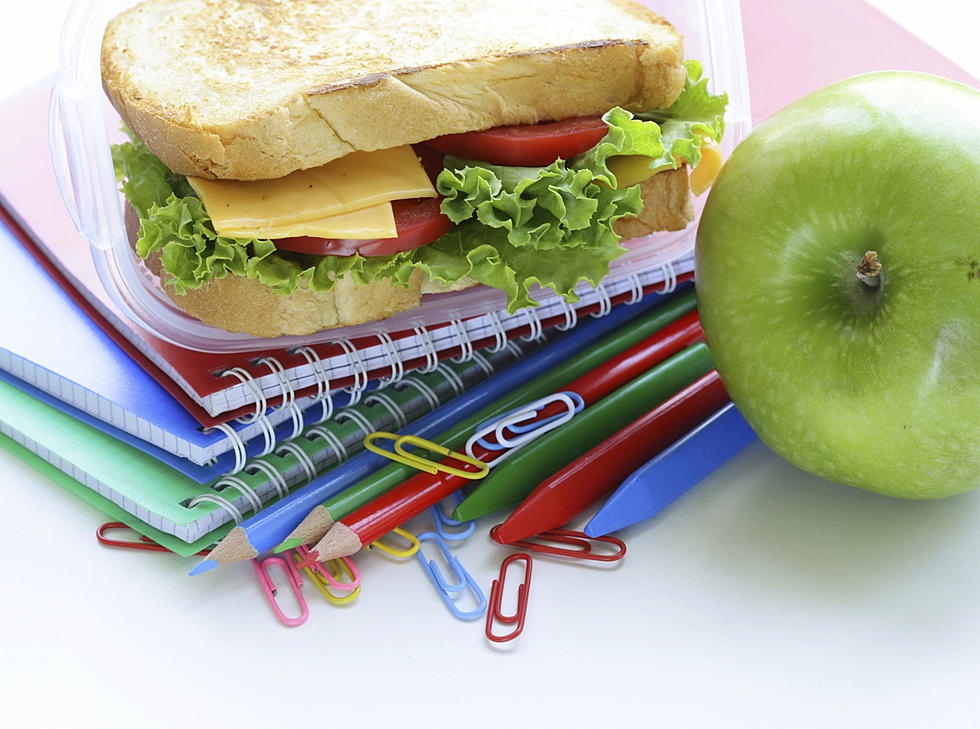 Belton ISD Students Will Eat for Free During the 2021-2022 School Year
Getty Images
For the past few weeks, we've been encouraging Central Texans to help us Stuff the Bus to ensure local kids will have all the supplies they need when they head back to class this fall.
Belton ISD has now announced that they'll be making sure no kid goes to class hungry. After all, all those supplies won't do a child any good if they're distracted by a growling stomach.
Keeping It Going
During the COVID-19 pandemic, Belton ISD, along with other local districts, continued to provide school day meals for local kids, even while they were learning from home.
On Monday, July 26, they announced that they're keeping the program going as kids prepare to re-enter classrooms.
Bon Appétit, Belton Students
Following guidance from the United States Department of Agriculture, Belton ISD will make breakfast and lunch available to all students at no cost to them. These meals will be available at all 18 of the district's campuses.
It's All About Student Success
"We know that when students have full stomachs that they are better prepared to learn," said Donna Shelton, assistant director of school nutrition. "We are grateful to be able to provide nutritious meals to all our students at no charge for another year and hope it's a real benefit to families."
You can check out the Belton ISD nutrition website for more information about the district's school lunch program, plus some fun family activities you can share with your kiddos.
Thank You
I want to take a moment to thank the school nutrition employees at all our local school districts who continued to do their essential work during the pandemic and even during the summer of 2021.
Even in the best economic times, there are kids in our community who face food insecurity and depend on the meals they receive at school. When the situation became dire last year, school food employees really stepped up to help keep students' tummies full so the could concentrate on the challenges of a school year that was majorly disrupted.
It's Time to 'Stuff the Bus' for Central Texas Students
The new school year is just around the corner, and Central Texas students will face unique challenges as we put the pandemic behind us and look to the future.
One challenge no child should face is being without the essential school supplies they'll need to live up to their potential and achieve academic success.
That's where you and I come in. From July 19 to August 15, you can donate school supplies at the following locations. Donated supplies will benefit students in need in
Belton ISD
,
Killeen ISD
, and
Temple ISD
. (Click each district to view their 2021-2022 school supply lists.)
See How School Cafeteria Meals Have Changed Over the Past 100 Years
Using government and news reports,
Stacker
has traced the history of cafeteria meals from their inception to the present day, with data from news and government reports. Read on to see how various legal acts, food trends, and budget cuts have changed what kids are getting on their trays.
Here are Some Fun Things You Still Have Time to do Before School Starts
School starts in Central Texas in just a few weeks. There's still plenty of time for your family to get out and have some fun before this beautiful summer ends. Here are some ideas to spark your imagination and help you plan an epic Texas road trip.