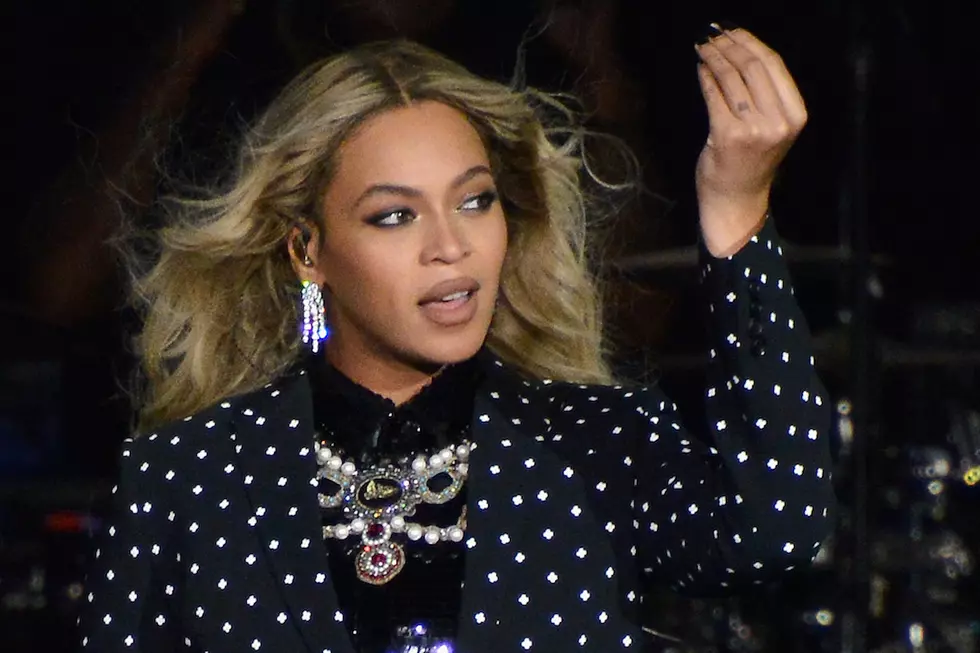 Beyonce Ties Mariah Carey for Third-Most Top 10s by a Woman on Hot R&B/Hip-Hop Songs Chart
Duane Prokop, Getty Images
Beyoncé has tied Mariah Carey for the third most top 10s by a woman on the Hot R&B/Hip-Hop songs chart.
Bey's recent collaboration with Eminem on his new single, "Walk on Water" debuted at No. 6 on the Hot R&B/Hip-Hop Songs chart after its Nov. 10 release. The track gave Beyoncé her  27th top 10 on Hot R&B/Hip-Hop Songs, according to Billboard, helping her surpass Whitney Houston and Nicki Minaj.
Beyoncé now matches Carey's 27 top 10s for the third-most among all women in the chart's history, dating back to its Oct. 20, 1958, launch. Bey and Mariah now only trail Aretha Franklin, who has 52, and Janet Jackson, who has 30.
The superstar's most recent accomplishment comes after recent news that she's now the highest paid woman in music for 2017. According to Forbes, Bey pulled in $105 million pre-tax this year, mostly off the mega success of her Formation World Tour, which was in support of her outstanding album, Lemonade. Most of the tour earnings fell into the list's scoring period. The tour grossed a quarter of a billion dollars. The runner-up wasn't even a close second—with Adele landing in the spot with $69 million.
Of course, beyond raking in the bucks as arguably the biggest superstar in the world, Bey has had an eventful year, giving birth to twins (Rumi and Sir Carter) and watching the success of her husband, JAY-Z's 4:44 album, which gave a very intimate glimpse into their married life. It was also recently announced that she'll play the role of Nala in the live-action Lion King remake next year.
Take a look at the women with the most top 10 hits on Hot R&B/Hip-Hop Songs below.
Aretha Franklin, 52
Janet Jackson, 30
Beyonce, 27
Mariah Carey, 27
Whitney Houston, 26
Nicki Minaj, 26
Mary J. Blige, 23
Chaka Khan, 22
Rihanna, 21
20 Hilarious R&B Tweets Guaranteed to Keep You Entertained