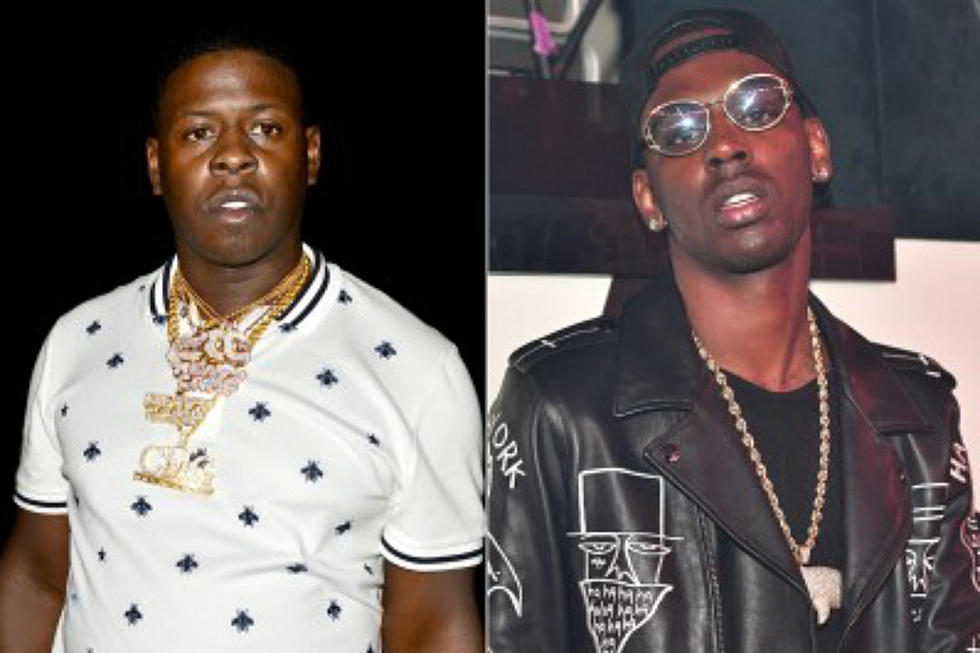 Blac Youngsta's Trial Date Set in Young Dolph Shooting Case
Johnny Louis / Prince Williams, Getty Images (2)
The date has been set for Blac Youngsta's trial where he is to face charges related to the shooting of a vehicle occupied by Young Dolph during 2017 CIAA Weekend in Charlotte, N.C.
Youngsta, born Sammie Benson, will stand trial on Feb. 6 for his alleged role in the shooting, reports the Charlotte Observer.
Dolph's vehicle was sprayed with bullets around 6:39 p.m. along 600 block of North Caldwell Street on Feb. 25, 2017 while leaving an event related to the CIAA festivities. The rapper was unharmed. The gunfire left Dolph's bulletproof SUV riddled with over 100 rounds. Youngsta and Dolph were involved in an ongoing beef at the time.
Police later found out the van used in the shooting had been rented by Youngsta, who claims the vehicle had been stolen prior to the shooting. Youngsta faces five counts of discharging a weapon into an occupied dwelling/moving vehicle and one count of conspiracy to commit discharging a firearm into an occupied dwelling.
"I'm going to get to the bottom of a lot of this shit once I beat this [case]," he explained. "People talk and try to put shit together and make shit up, but at the end of the day I know for a fact that everybody is going to be looking crazy as hell when this shit is all over with."
He has continued to proclaim his innocence.
See Hip-Hop Fans Name The Most Disrespectful Diss Track of All Time