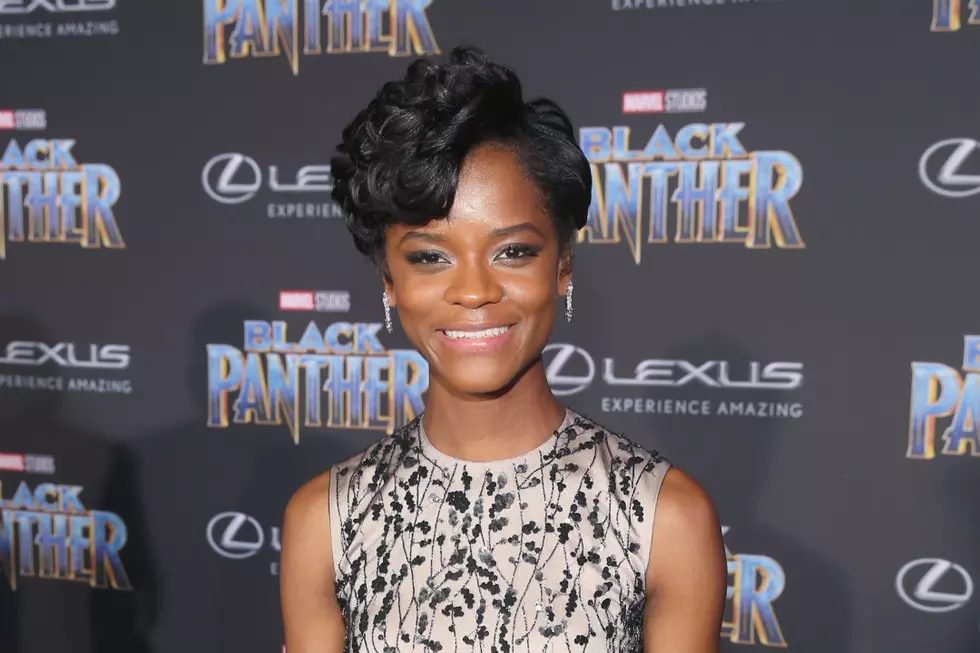 'Black Panther' Star Letitia Wright Can Seriously Rap
Jesse Grant, Getty Images
After seeing the new Marvel film, Black Panther, we knew Letitia Wright, who plays the role of Shuri, T'Challa's teenage sister, could act. But who knew she had bars? The actor, who goes by the rap name MC Underbite, has showed off her rapping ability in a series of Instagram videos, and she's got skills.
In one video posted last night (Feb. 23), she appears to be on the set of the movie rocking one of her many African-themed costumes. In the clip, she spits an off-the-dome freestyle congratulating Black Panther director Ryan Coogler on the film.
"No negative vibes, I wish you the best/Wish you all the sky-high blessings from above, God above yes/You and your family, yeah you're so blessed/Keep doing what you're doing, yeah you're so fresh," she spits, while someone beatboxes in the background.
"I didn't know my @blackpanther team were doing #BTS videos and pics 😩 so here's Part 3 of MC baby underbite bars," she captioned the video. "(@lupitanyongo has the first two ) big bro Jabari on the beatbox - This time for our director Ryan Coogler! #apperciation ❤️✌🏾."
In another video, her and Lupita Nyong'o rap while sitting in a car to celebrate the release of the record-breaking film. Kendrick should have put her on Black Panther: The Album.
Letitia Wright has been blowing up on the acting scene recently. The Guyanese-born, British actress has had recent roles the film, Commuter, and the Netflix anthology series Black Mirror, and will be in the upcoming Avengers: Infinity Wars movie.
Check out Letitia spitting bars below.
See New Music Releases for February 2018