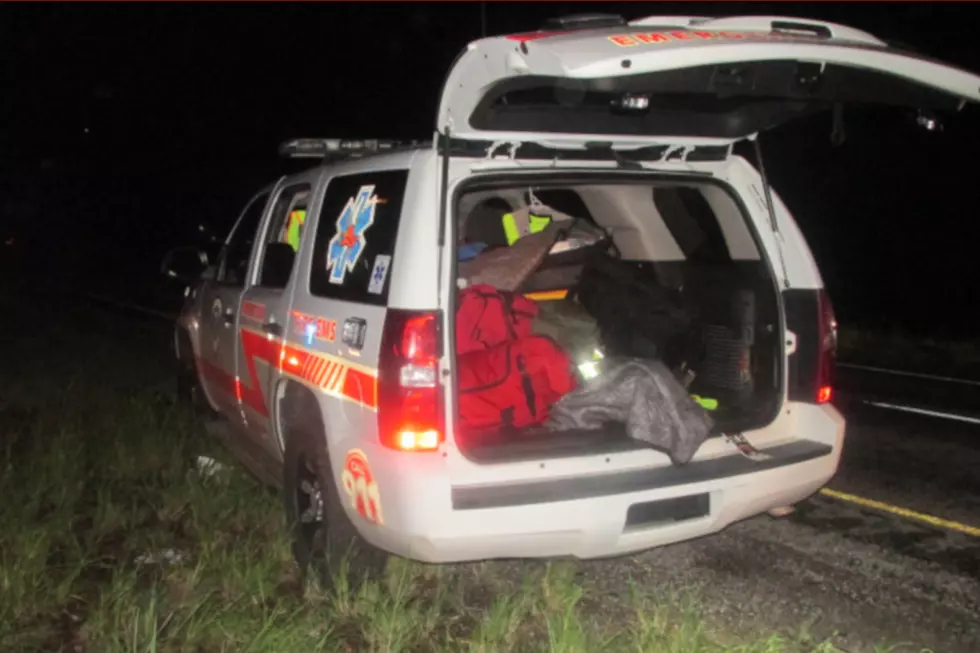 Border Patrol Stops Fake Ambulance Smuggling Immigrants
Image Courtesy of United States Customs and Border Protection
A 30-year-old United States citizen and three Brazilian nationals are in custody after trying to flee from Border Patrol agents in a fake ambulance early Tuesday morning.
In a news release, U.S. Customs and Border Protection officials said the vehicle, which was decked out in fake Fire & Rescue/EMS insignia, was stopped for inspection at a checkpoint in Falfurrias. After a K-9 unit flagged the vehicle, agents directed the driver to a secondary inspection point.
The driver wanted nothing to do with it and sped off.
Agents pursued the vehicle, which didn't get far before making an abrupt stop, at which point four people exited the vehicle and bolted.
The suspects were quickly detained. Agents determined that the driver is a U.S. citizen, while the three Brazilians are in the country illegally.
CBP officials say their case is being referred for prosecution. Their identities have not been released.
According to the news release, border agents in the Rio Grand Valley Sector are conduction multiple campaigns to combat smuggling and save lives. Their motto is, "They're humans, not cargo!".