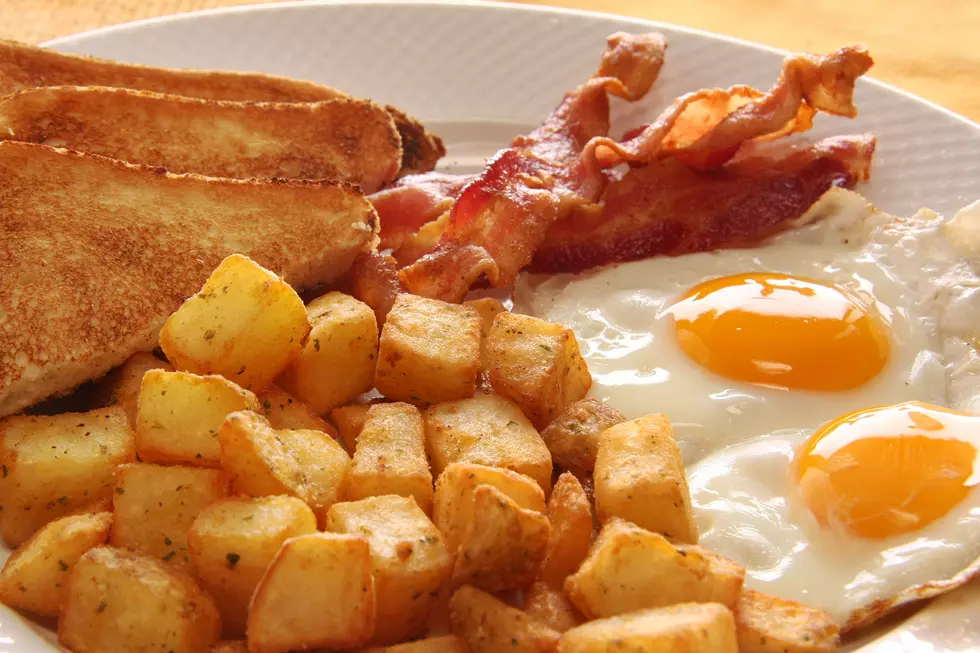 10 Delicious Breakfast Spots You Must Try in Central Texas
Getty Images/iStockphoto
Breakfast anyone? Killeen, Texas I definitely grew up as one of those kids that didn't mind having breakfast for dinner. It was actually something that was requested at least twice a week in my house.
We're serious about breakfast, and sometimes it's great to head out on a Saturday morning and have breakfast as one of our local spots. Below are just a few of our favorites here in Central Texas.
BREAKFAST FOR DINNER IS ALWAYS A "YES, PLEASE" IN MY BOOK
Growing up, I feel like we were all told breakfast is the most important meal of the day, but to be honest it's really my favorite meal of all.
Hands down, breakfast beats dinner and lunch any day of the week. I mean, who in their right mind doesn't like to start the day off with sizzling bacon, fluffy scrambled eggs, grits with salt and butter (never sugar), and an ice-cold glass of orange juice?
WHERE IS THE BEST PLACE TO EAT BREAKFAST IN CENTRAL TEXAS?
I definitely think we Southerners have an advantage when it comes to making delicious and belly-filling breakfast food. I could be biased, but hey, can you tell me a time when you heard someone say I'm in the mood for some down-home Northern food? Probably not.
Here are some of Central Texas' top breakfast spots you must try. Trust me: you will leave with a full belly and a smile on your face.
(Did we miss your favorite? Tap the Chat button in our free app to let us know.)
10 Central Texas breakfast Spots You Absolutely Must Try
Here are 10 of our favorite places to get the most important meal of the day in the Killeen-Temple area. Did your favorite make the list?
Celebrating 10 Killeen, Texas Black Owned Restaurants You Must Try
These are 10 restaurants in Central Texas that are black-owned.
Dream Eats: These Are 20 Restaurants We Really Want to Come to Killeen, Texas