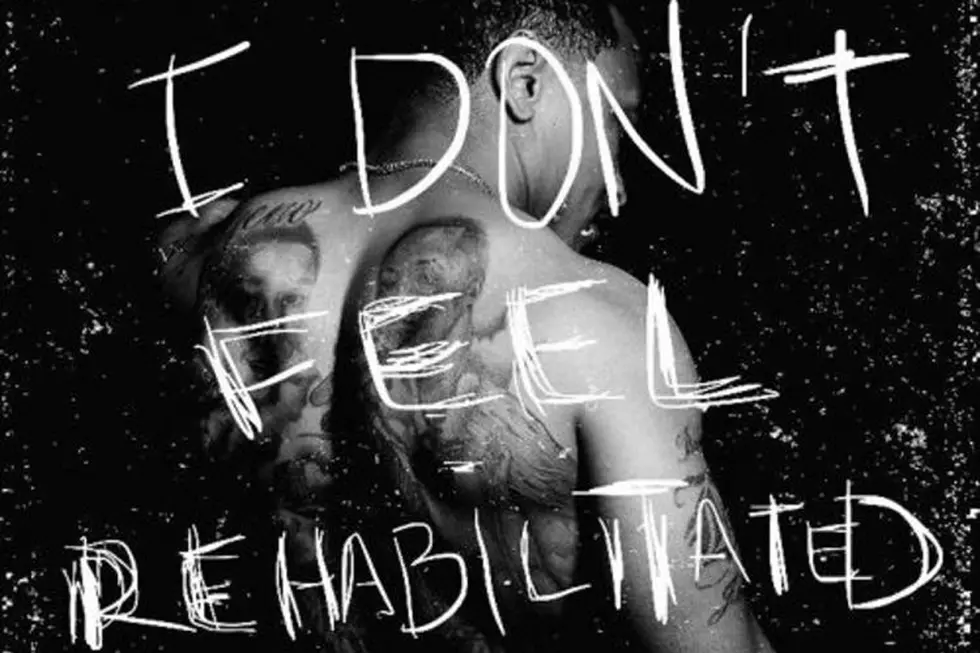 Bump J Delivers First Post-Prison Album 'I Don't Feel Rehabilitated'
Goon Squad Ent. LLC
After being released from prison well over a year ago, Chicago rapper Bump J is back full force with his latest album, I Don't Feel Rehabilitated.
The nine-track LP became available Tuesday (June 19) through the rhymer's SoundCloud page. I Don't Feel Rehabilitated is a collection of street tales that prove Bump J's seven-year stint at FCI Elkton in Ohio didn't hinder him from making a modern project packed with classic Chicago street rap.
Bump's assertive, story-telling bars float over sample-laced production from Cardo, Eloj, Juice, DY and more. On the CAMEone-produced "Diesel," Bump J recounts some of his past dealings in the drug game. After a sample of a man breaking down the timeless quote "playing the hand you're dealt," the "Want It All" rapper spits, "I know a nigga used to take it to the table, bag it/Without a mask and glove, rushin', he had major traffic/Been dippin' in the pack, put it in his nasal passage/Damn, looks like you got yourself a table habit."
He also has a track for his female fans with the soothing, confidence-building "CEO," produced by MoneyMotivatedMu$ic. A week prior to Bump's first post-prison effort, he dropped the intro track "Foe Phones," which was supposed to be featured on his Luxury Vol.1 EP.
"It took me a little while to drop it, 'cause I wasn't really writing while locked up," Bump J explains about the album. "And it's hot outside, that's a good enough reason."
In XXL's Summer 2016 issue, the influential Chicago spitter, who reportedly worked with Kanye West on his latest album, Ye, opened up about Ythe G.O.O.D. Music leader's involvement in his life. "Both of us coming from Chicago, having mutual friends, that respect for each other creatively and as men brought us together," he explained. "He helped me out earlier with my lawyer and my books and that was more than enough. More than what people who was extremely close to me have done." Bump J was released from prison on April 12, 2017.
Listen to Bump J's I Don't Feel Rehabilitated below.
Bump J's I Don't Feel Rehabilitated Album Tracklist
1. "Foe Phones" (Produced by Cardo)
2. "Fast Life" (Produced by Cardo)
3. "Diesel" (Produced by CAMEone)
4. "CEO" (Produced by Money Motivated Mu$ic)
5. "Rolling" Produced by The ANMLS)
6. "Boss & The Shooter" (Produced by Eloh)
7. "Ovafocused" (Produced by Juice)
8. "CDL" (Produced by DY)
9. "My Dawgs" (Produced by Eloh)
See New Music Releases for June 2018