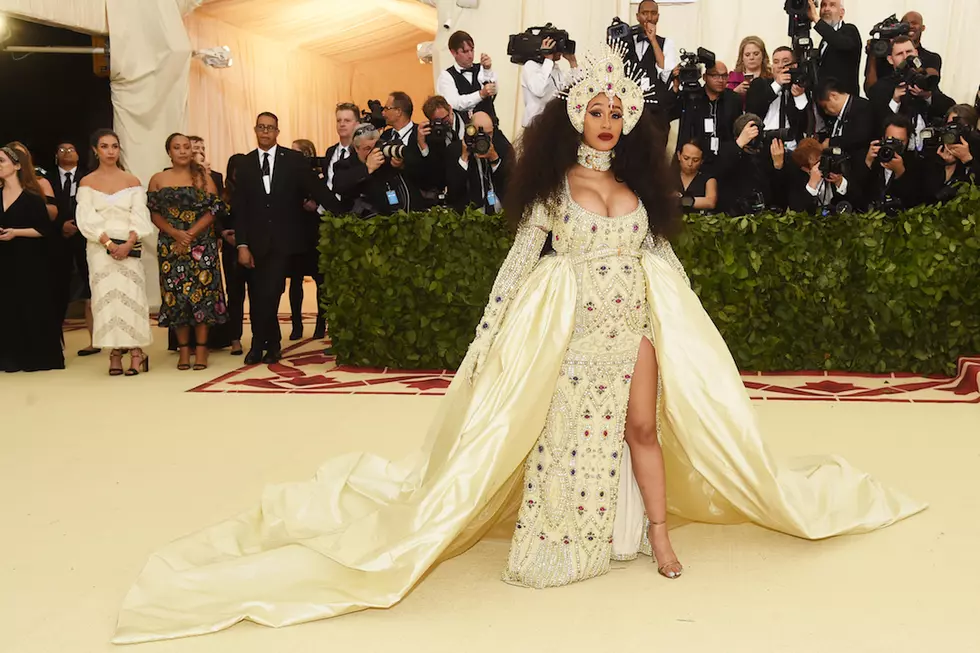 Did Cardi B Give Away the Sex of Her Baby?
Jamie McCarthy/Getty Images
Cardi B absolutely slayed the Met Gala on Monday night (May 7). The theme of the evening was Heavenly Bodies and she truly looked celestial on the red carpet, baby bump and all. While chatting with ET, she may have even given away the sex of her unborn child.
"Oh, she wants to fight me!" Cardi said when asked about her baby kicking on the red carpet. "[My dress weighs] about 35 pounds plus baby. It's OK though, I used to go up the project stairs."
"Shorty weighs three and a half pounds. She do!" Cardi proclaimed. "She do weigh three and a half pounds."
"That's pretty good for seven months, right?" she asked. "Because I was born five pounds."
Cardi and fiance Offset are expecting their first child in June.
Met Gala 2018: See All the Celebrity Red Carpet Looks