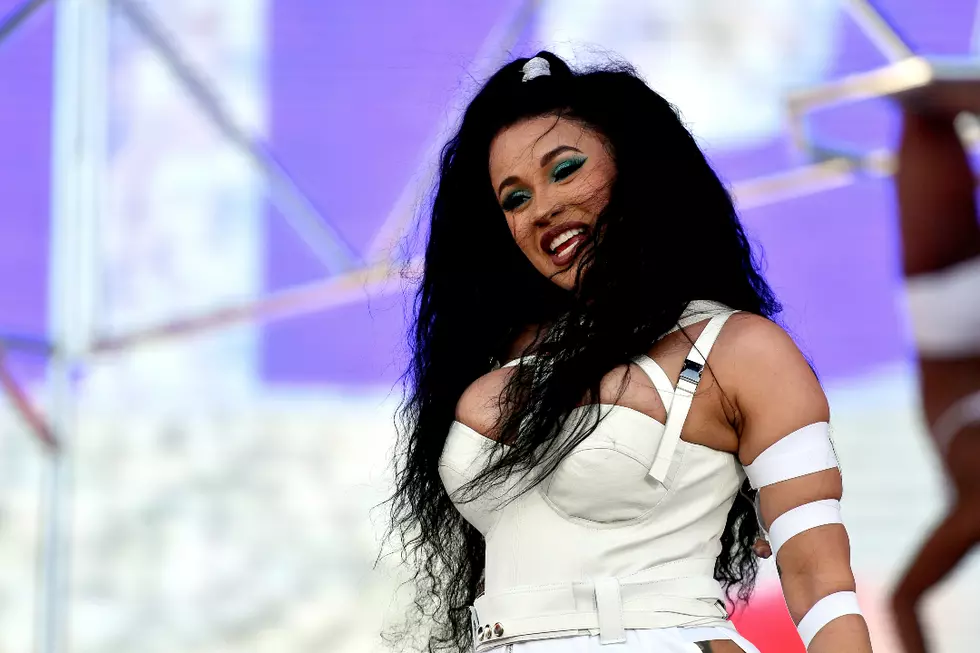 Cardi B Fires Back at Critics Bashing Her King of New York Claim on New Song "Who Want Smoke?"
Frazer Harrison, Getty Images
Cardi B's verse on Lil Yachty's new song, "Who Want Smoke?," has sparked a bit of controversy and now the Bronx rapper is defending her stance.
On the Tay Keith-produced track, Bardi spits, "The fur on my shoulder mink/Tell me what Hov would think/I get money, I am the king of New York/And I rock a sew-in weave."
The braggadocios bars didn't get past some people who disagreed. One of her main detractors, Funkmaster Flex, even chimed in. "Hahaha! A below average rapper that doesn't write could never be King or Queen of NY!" he posted on Twitter. "#JustMyOpinion BIGGIE/JAYZ/NAS BUILT THE REQUIREMENTS FOR THAT TITLE!‍♂️✌."
After hearing the uproar, the "Be Careful" rapper responded on Instagram. "Why y'all so mad about that?" she questioned. "Did I say I was the best rapper from New York? No. Does this shit gotta do with rapping? No. I know street niggas and street bitches that feel like they the king and queen of New York. Why can't I feel like I'm a king of New York? Every single time I go to my city people cheer me on, people show me so much love, people show me so much support and it has nothing to do with this rapping."
She captioned the clip, "Let me be a King in peace who want the smoke!!" and later hilariously redefined herself at the "emperor."
47 Hip-Hop Artists Who've Gone Gold in 2018