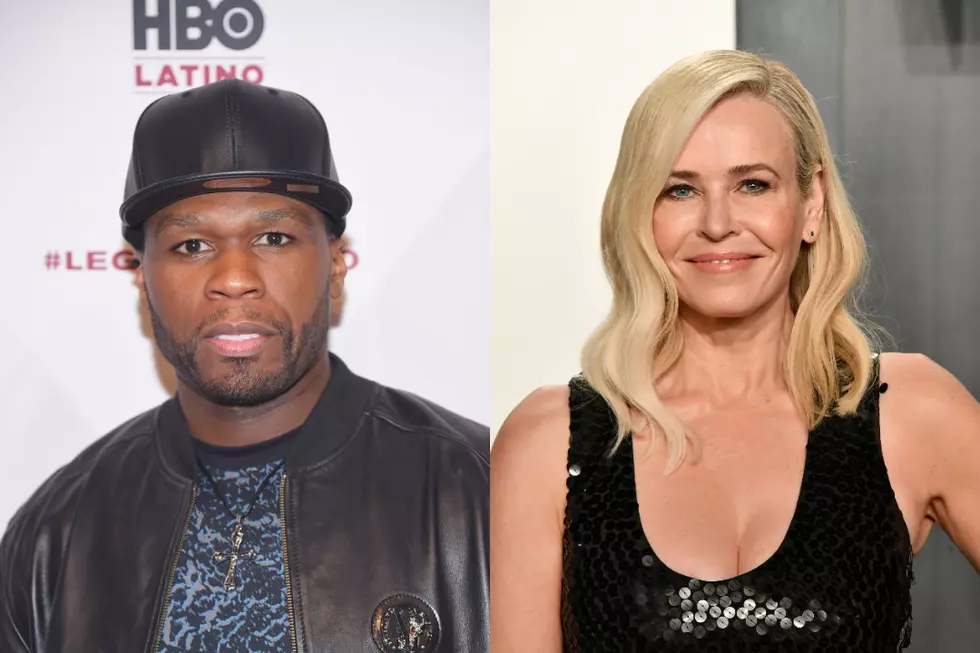 Chelsea Handler Will Pay Ex 50 Cent's Taxes If He Stops Endorsing Trump
Frazer Harrison, Getty Images
The comedian made the offer to her ex via Twitter on Wednesday (October 21). "Hey f--ker," she began playfully. "I will pay your taxes in exchange for you coming to your senses. Happily! Black lives matter. That's you, f--ker! Remember?"
Her offer was in response to the rapper's recent support of Trump based on tax breaks for those who make more than $400,000 annually.
On Friday (October 23), Handler shared an article about her offer and added, "This offer stands until November 3rd, Curtis."
"WHAT THE F--K! (VOTE For TRUMP) I'M OUT," 50 Cent captioned a screenshot of presidential candidate Joe Biden's proposed tax plan earlier this week. "F--K NEW YORK The KNICKS never win anyway. I don't care Trump doesn't like black people 62% are you out of ya f--king mind."
50 Cent also shared a video of Fox News reporting on his social media posts regarding taxes and the presidential candidates. Handler quickly responded to his post: "You used to be my favorite ex-boyfriend," Handler initially tweeted.
"Oh my God this is affecting my love life now," 50 Cent wrote to his ex-girlfriend. "@chelseahandler I love ya Gator, don't let Trump and Joe Biden come between us girl."

See the tweets, below.
Celebrities With a History of Protest