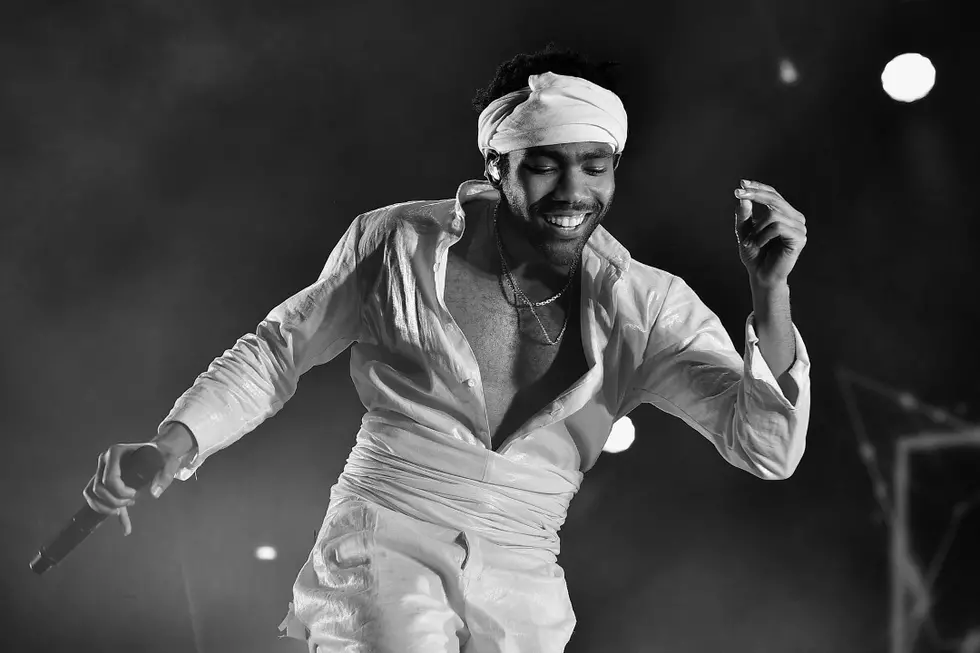 Childish Gambino to Perform and Host on 'Saturday Night Live'
Theo Wargo, Getty Images
Donald Glover a.k.a. Childish Gambino cannot be put into a box. He's an award-winning musician, a standout actor and talented performer. Recognizing this fact, the good folks over at Saturday Night Live decided it would only be right if he both hosted and performed on an upcoming episode of the show.
Saturday night (April 14), SNL announced the Atlanta native's upcoming appearance on Instagram. He will be gracing the stage and the skits on the long-running TV show on May 5. "Attention Donald Glover fans... you don't want to miss this one. @childishgambino #SNL," the promo is captioned.
The talented artist currently has a lot in store, including a leading role in the upcoming Star Wars spinoff Solo. His award-winning show Atlanta is currently in season two. He is also working on new music and prepping a tour that will begin in late summer. Glover will hit the road with Rae Sremmurd starting Sept. 6, and run until Oct. 12 in Nashville, Tenn.
He has one less thing on his plate as it was recently announced he had parted ways with the Deadpool animated series. "Due to creative differences, FX, Donald Glover, Stephen Glover and Marvel Television have agreed to part ways on Marvel's Deadpool animated series," the network wrote in a statement. "FX will no longer be involved with the project. FX and Marvel have an ongoing relationship through our partnership on Legion, which will continue."
Check out Saturday Night Live's announcement below.
Check Out the 2018 Hip-Hop Music Festivals You Need to See