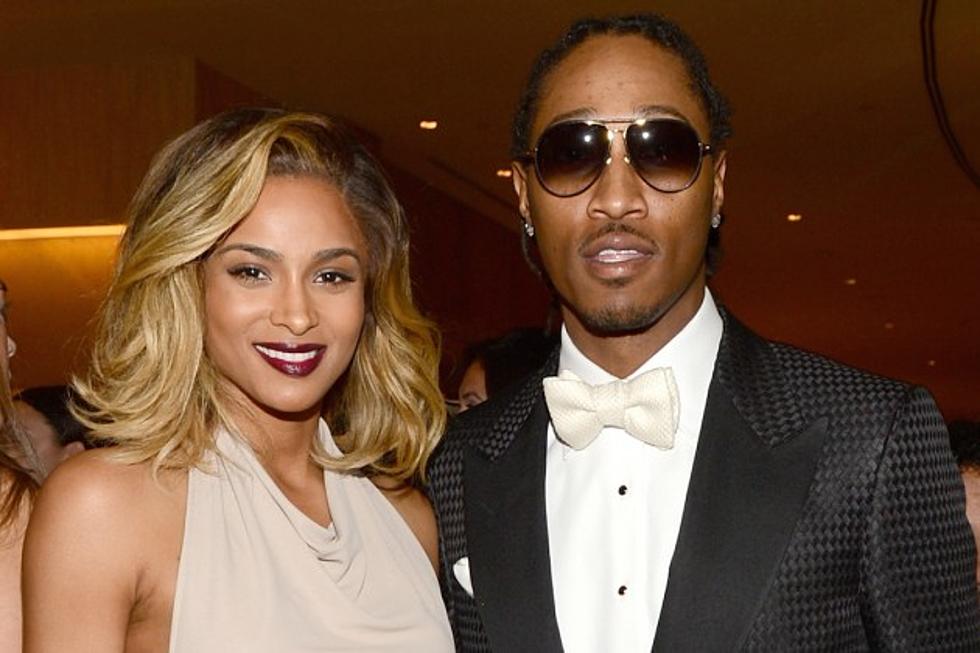 Ciara Takes Aim at Future's 'Dishonest and Ignorant' Actions
Larry Busacca, Getty Images
Future has been surprisingly candid during the promo for his third album, Dirty Sprite 2, which is just a few days away from release. To the shock of many, the rapper addressed his failed relationship with Ciara during his Like I Never Left documentary. As a result, Ciara has some words of her own for the father of her son.
While calmly sipping his tea, Future spoke on their personal and professional relationship with the utmost candor, leaving Ciara's public image bruised. From the fact he didn't want a media spectacle of a wedding to her refusal to put him on her album, he didn't hold back. The singer chose to clap back with a tweet. Although Ciara didn't mention his name, it's obvious who she's talking about.
"Some person is so dishonest and ignorant that they don't deserve a response," she tweeted. She added more fuel to the fire when she questioned his parenting skills. "Furthermore, one's main focus should be on being a good parent," she concluded.
Future may have coyly responded to Ciara's shade-filled tweet with an Instagram post of his own. In his post, he's sitting down in the studio with a serious look on his face. The caption: "I wish you didn't care."
He took aim at his ex-fiance during the documentary and claimed that after the success of their collaborative record, "Body Party," Ciara didn't want to continue working with him or producer Mike WiLL Made-It. In addition to that, Future revealed why their marriage never materialized. Despite wanting to marry Ciara, he insisted on doing so privately, while she preferred having a huge lavish wedding that involved mass media attention.
Check out Ciara's tweets below and Future's Instagram post.
See Hip-Hop and R&B Hookups in 2015 (So Far)