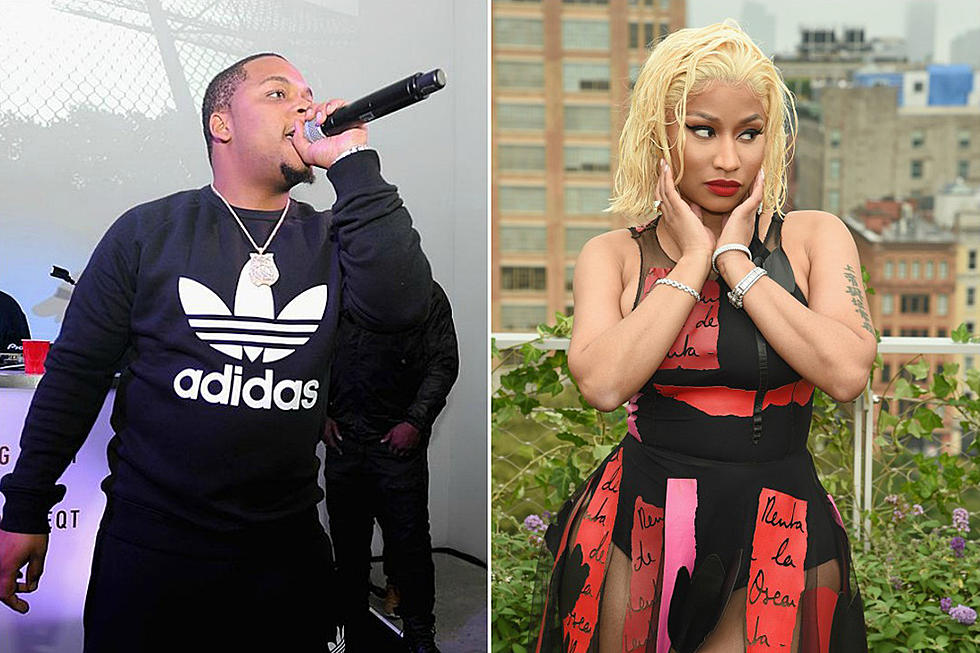 Don Q Calls Out Nicki Minaj for Not Knowing Who He Is
Brad Barket / Dimitrios Kambouris, Getty Images (2)
Don Q is one of New York City's hottest rappers, but it appears Nicki Minaj isn't familiar with him.
On Thursday (Sept. 13), Q shared a video of himself listening to the latest episode of Queen Radio. During the segment, which featured Minaj talking with Funkmaster Flex, the Hot 97 DJ brought up Q's name, which led to Nicki responding, "Who's that? Who's that?"
The "Yeah Yeah" rapper didn't take kindly to Minaj's question, calling her out for not knowing who he is. "How you from New York and you don't know who Don Q is?" he asked. "Get your head out your big ass and put your ear to the streets, man. I'm the hottest shit in the concrete, man. Holla at me, man."
Although Q was upset about the slight diss, the rapper did praise Minaj's Queen album and offered to work with her in the future. "I heard your last shit, it was pretty cool," he said. "My pen always available. Come holla at me, we could work."
If Nicki would like to get familiar with Don Q's work, the "Ganja Burn" artist could check out his latest mixtape, Don Season 2. Released on Aug. 31, the 18-track project includes guest appearances from fellow New York rappers, A Boogie Wit Da Hoodie, Jay Critch, Dave East and 50 Cent, as well as Lil Durk, G Herbo, Hoodrich Pablo Juan and more.
Watch Don Q's Instagram video below.
See Photos of Nicki Minaj's Different Looks Over the Years