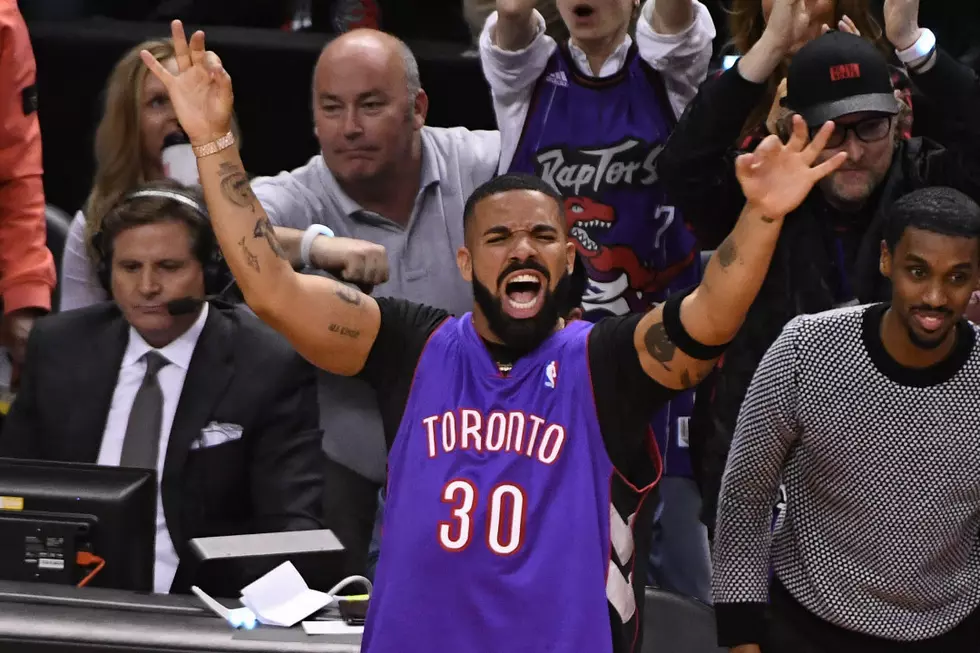 Drake Works With NBA Shooting Coach to Improve His Jumper
Garrett Ellwood, Getty Images
Drake has been working on his jump shot with the help of a professional. It appears Drizzy has been learning under the tutelage of NBA shooting coach Chris Matthews a.k.a. Lethal Shooter.
On Friday (Sept. 13), Matthews, who worked to help improve the shots of NBA players like Kyle Kuzma, Hassan Whiteside and more, shared a photo of Aubrey getting some work in while under his watch. Apparently, Drake took to the teaching well.
"Drake's level of concentration showed me why he's the best in the world at his craft," Matthews captioned the photo, which shows Drake mid shot. "He brought the same work ethic that he's shows throughout his career, on the court. He was locked in for two straight hours learning The Art of Shooting. Consistency is key."
While Drake spends most of his time touring and making music, hoops seem to be one of his favorite pastimes. However, just like the name of his debut mixtape, Drake's jumper has at times shown room for improvement. In 2014, he famously put up struggles jump shots while warming up with the University of Kentucky basketball team.
Apparently, he's still working hard on being Steph Curry with the shot.
See 33 Hip-Hop Artists' Favorite Lil Wayne Projects