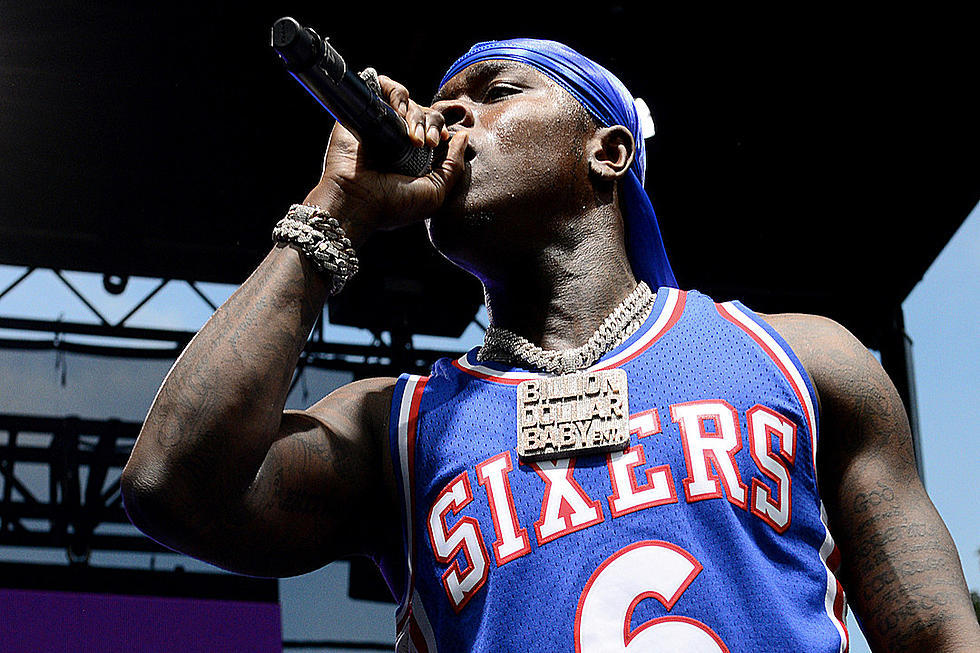 Every Song From DaBaby's New Album Is on Billboard Hot 100 Chart
Lisa Lake, Getty Images
DaBaby's breakout year continues.
According to a report Billboard published on Tuesday afternoon (Oct. 8), every song from DaBaby's Kirk album has landed on the Billboard Hot 100 chart. This news arrives about a week after he secured the No. 1 spot on the Billboard 200 chart after his newest project Kirk moved 145,000 units in its first week.
"Intro," (No. 13), which entered the Billboard Hot 100 chart last week, leads the Kirk entries on the Hot 100. Meanwhile "Bop" (No. 19) and "Vibez" (No. 21) are the second and third-highest charting songs from his new LP. As far as songs that were already on the chart, "Cash Shit" by Megan Thee Stallion (No. 44), "Baby Sitter" (No. 79) featuring Offset and "Suge" (No. 20)
As the 12 new entries round up the XXL Freshman's total charting history to 20 songs that have debuted on the Hot 100 in 2019. DaBaby ties with Post Malone for the most Hot 100 entries this year.
Here is the list of DaBaby's charting songs by rank and title
No. 13, "Intro"
No. 19, "Bop"
No. 20, "Suge"
No. 21, "Vibez"
No. 26, "Baby," with Lil Baby
No. 28, "Toes," featuring Lil Baby and Moneybagg Yo
No. 43, "iPhone," with Nicki Minaj
No. 44, "Cash Shit," Megan Thee Stallion featuring DaBaby
No. 47, "Off The Rip"
No. 49, "Pop Star," featuring Kevin Gates
No. 51, "Raw Shit," featuring Migos
No. 52, "Enemies," Post Malone feat. DaBaby
No. 55, "Gospel," featuring Chance The Rapper, Gucci Mane & YK Osiris
No. 63, "Really," featuring Stunna 4 Vegas
No. 69, "XXL"
No. 73, "Prolly Heard"
No. 79, "Baby Sitter," featuring Offset
No. 89, "There He Go"
In other DaBaby news, the 27-year-old recently addressed a video of his security guard punching a female fan after DaBaby was hit by another fan during a performance in New Orleans. During the interview, which took place on Power 105.1's The Breakfast Club last week, the Cleveland native addressed the situation and said that he didn't exactly feel bad about what happened.
Watch DaBaby's video for "Intro" below.
See 20 of Your Favorite Rappers Naming Their Favorite Rappers