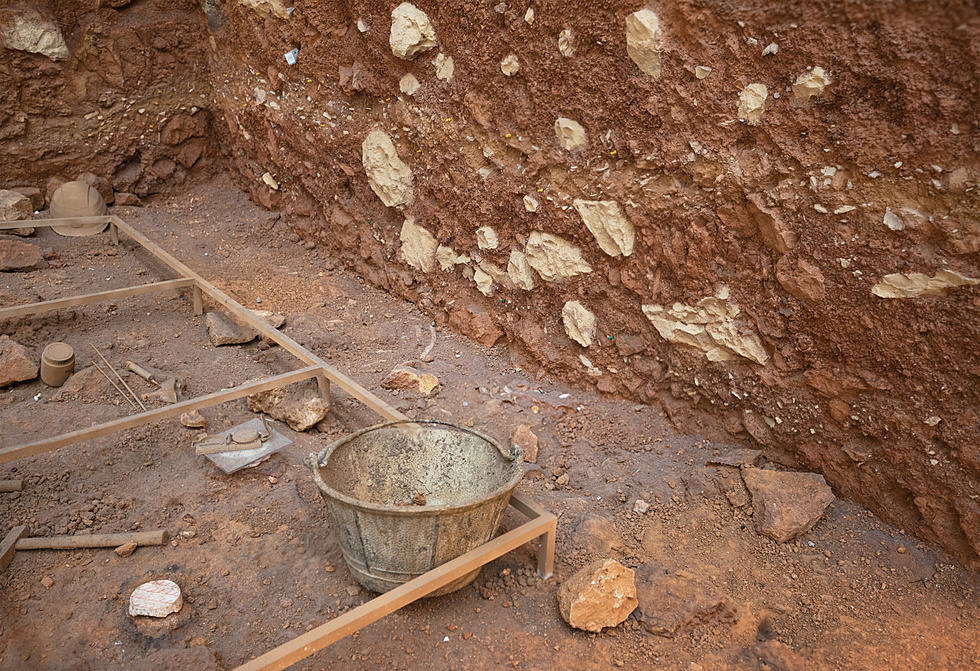 Friendly Reminder, Looting Native American Land is For the Government Only
herraez
Those days of raiding lands and taking goods from Native Americans is over, at least for regular people I mean.
According to a press release from the United States Department of Justice, a man from San Marcos has been sentenced to two years in prison for looting Native American land.
ARPA
37-year-old, Jeffrey Alan Vance, refers to himself as an "an "infamous illegal excavator of Native American artifacts in Texas." Vance, along with another man, 33-year-old Dax Wheatley, excavated Native American artifacts from a site known as 41PT109. The site is a former homestead of the Antelope Creek Culture, where Native Americans previously lived in the Texas panhandle between approximately 1200-1500 A.D.
Unfortunately for Vance, he violated the Archeological Resource Protection Act (ARPA), a federal law enacted in 1979, that prohibits the unauthorized removal of artifacts from tribal land.
Who Has the Power?
The term "Federal land manager" means, "with respect to any public lands, the Secretary of the department, or the head of any other agency or instrumentality of the United States, having primary management authority over such lands." Which is a whole bunch of words just to say simply: The government has full control of the land and only they can do what they want. 
Not Scared of the Law
Of course, Vance wasn't the sharpest tool in the shed either. Vance bragged of his conquests on Facebook with pictures, and when warned of the repercussions he stated, "I'm not scared of the feds." A tip to the Bureau of Land Management was sent with the photographs, which were posted online in December 2017. Homeland Security Investigations became involved, and were then able to identify Vance and Wheatly in the photos.
As if the pictures weren't bad enough Vance bragged that he planned to display skeletons he'd excavated in his "secret artifact lair." In November 2019 investigators searched Vance's home and he admitted that he had human remains and burial beads inside his residence.
The Big Picture
The act could potentially have been legal if Vance and Wheatley applied for a permit to excavate or remove any archaeological resources from the land. Credited universities and archaeologists have dug at the site previously. Moral of the story? Only the government can do what they want.
Here are Some Fun Things You Still Have Time to do Before School Starts
School starts in Central Texas in just a few weeks. There's still plenty of time for your family to get out and have some fun before this beautiful summer ends. Here are some ideas to spark your imagination and help you plan an epic Texas road trip.
10 Cheapest Texas Getaways
June 18 was National Wanna Get Away Day, and it got us to thinking of where Texans can get away from it all this summer and have a great time without breaking the bank.
Top 15 Under the Radar Cities in Texas
Texas is booming, and as more people move here, they'll be looking at areas like Austin or Houston to settle down. There are plenty of others places they ought to consider, though.
Using data from the U.S. Census Bureau, along with data about home sales and public school ratings,
Orchard
recently ranked and graded the Top 15 Under the Radar Cities in Texas.
These are unexpectedly good places to make a life for yourself and your family in the Lone Star State. Did your hometown make the list?