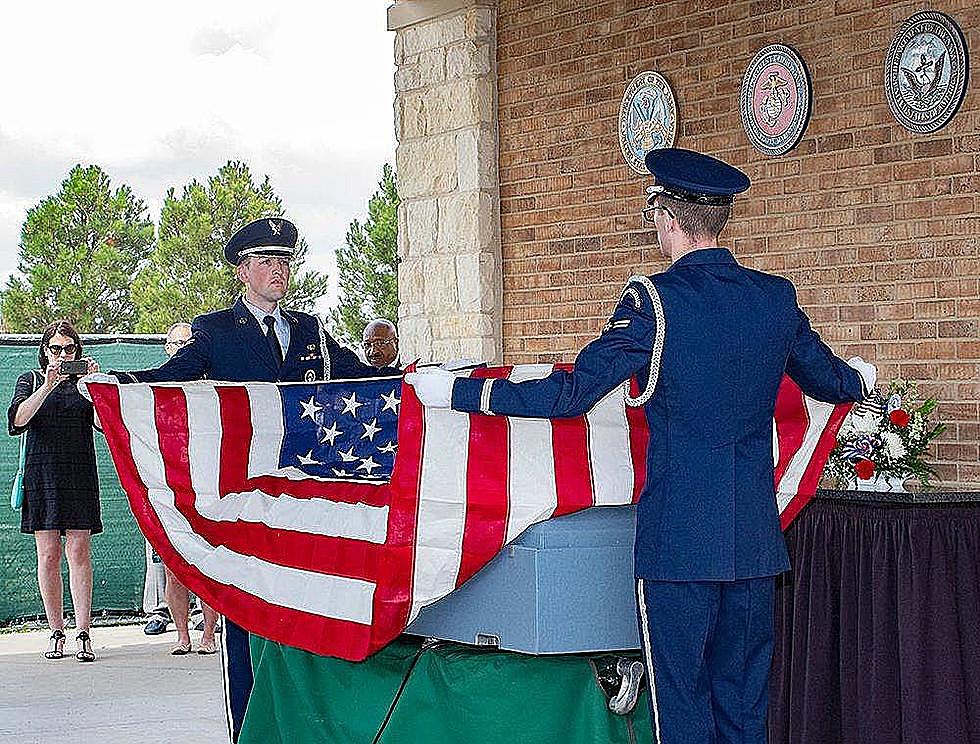 Heads-Up Killeen! We Cannot Let This Army Vet Be Buried Without Mourners
Image Courtesy of Central Texas State Veterans Cemetery
Central Texas is very much a military community. Fort Hood is right here, and even it wasn't, we'd still be the kind of people to take pride in our veterans for their service and sacrifice.
So, when I get news of someone who served their nation with honor scheduled to be buried unaccompanied, I know that if I get the word out that the people of Central Texas will do their best to make it out to the cemetery to ensure that soldier is laid to rest with appreciative witnesses present.
Honoring An American Soldier
U.S. Army Specialist (SP4) Billy Mark Guinn of DeSoto is scheduled for an unaccompanied veteran burial at the Central Texas State Veterans Cemetery on Wednesday, September 22 at 11 AM sharp.
According to Matt Atwood with the Texas General Land Office, SP4 Guinn is not expected to have any next of kin at his burial. Atwood hopes that people from Killeen and surrounding towns can be in attendance to make sure Guinn isn't laid to rest alone.
"SP4 Guinn will receive military honors," Atwood wrote in an email we received Monday afternoon. "If no next-of-kin is present at the burial, the Veterans Land Board on-site representative will accept the United States flag on Mr. Guinn's behalf."
You're Invited to Help Lay Him to Rest
I know it's a work day for many of us, but if anyone out there sees this message and can attend the funeral, please do so. No one who served their country with honor should be buried unattended.
He Served With Honor
SP4 Guinn was born on March 22, 1957 and served in the U.S. Army from June 27, 1974 until August 3, 1976. He received the National Defense Service Medal and a Marksmanship Badge during his service.
That's a life worth honoring and remembering, so please help us spread the word!
Thank You
On behalf of Townsquare Media and myself, I want to say thank you to all the veterans here in Central Texas for your service and sacrifices in defense of our way of life.
These 180 Kids Have Gone Missing in Texas in 2021
The 50 Safest Cities in Texas
These are the 50 safest citiees in Texas based on FBI data released by
Safewise
.
The Killers Behind These 5 Texas Cold Cases Still Roam Free