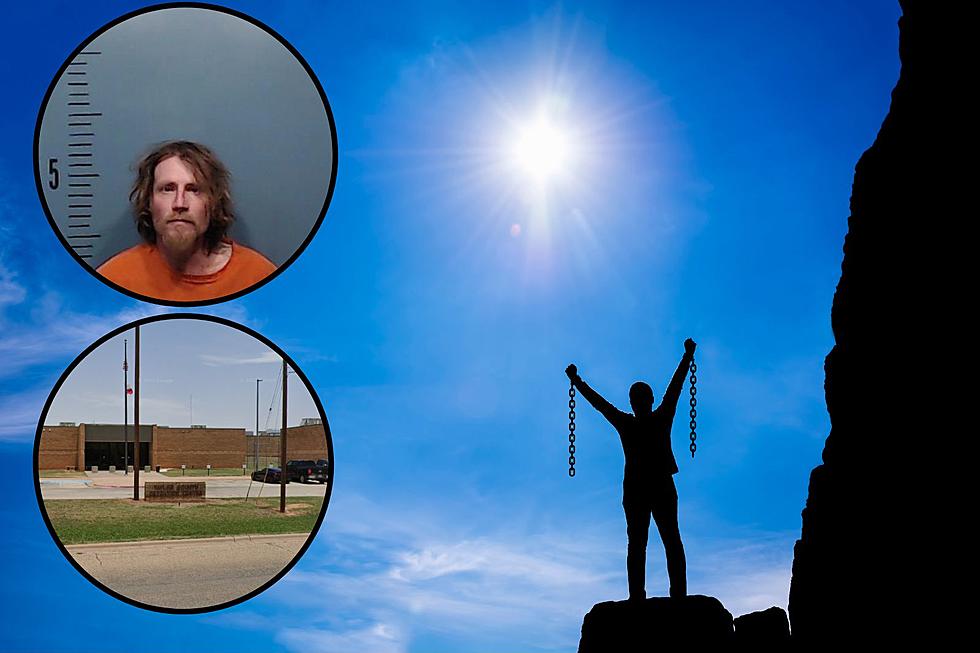 Texas Inmate Escapes From Abilene Jail Because of Mistake By Employee
Photo: Taylor County Jail/Canva/Google Maps
An inmate serving time in the Taylor County Jail recently escaped after an employee carelessly unlocked the wrong door. Oops!
According to Big Country Homepage, Clinton Holmes was serving time in the slammer for unauthorized use of a motor vehicle. Around 3:30 pm this past Saturday, Holmes was able to basically walk out of the jail and roam the streets of Abilene for about an hour and a half.
How did he escape?
According to the story, an 8-year employee simply unlocked the wrong door allowing Holmes to literally just walk out the door and cruise the streets of Abilene like a ninja. Fortunately for Abilene folks, this dude, who was a low-risk inmate, was caught around 5 pm the same day near the TSTC campus.
READ MORE: Safest Neighborhoods in Abilene Texas
The employee in question was fired from the job and rightfully so. I mean, it's one thing to make a mistake on a burger at a fast food joint, but letting an inmate escape so easily is not just a mistake, but could have potentially put the public in danger.
My question is why in the heck was the public not informed? Big Country Homepage didn't report on it until Monday, May 8th, well after the event. And, I personally did not receive any notification that there was an inmate on the loose in Abilene.

I get the fact that he was caught in a relatively short amount of time, but he was still on the loose in Abilene for almost 2 hours. That's not acceptable. I feel like not only was the ball dropped by the employee who let the dude out, but also the city dropped the ball by not informing the public of this escape.
Isn't that precisely why we have the CodeRed app?
Again, I'm glad the dude was caught, but Abilene needs to do a better job of informing the public about these types of things.
Abilene Missing Person Cold Cases
Here are 12 cold cases of missing persons who were last seen in Abilene, Texas.