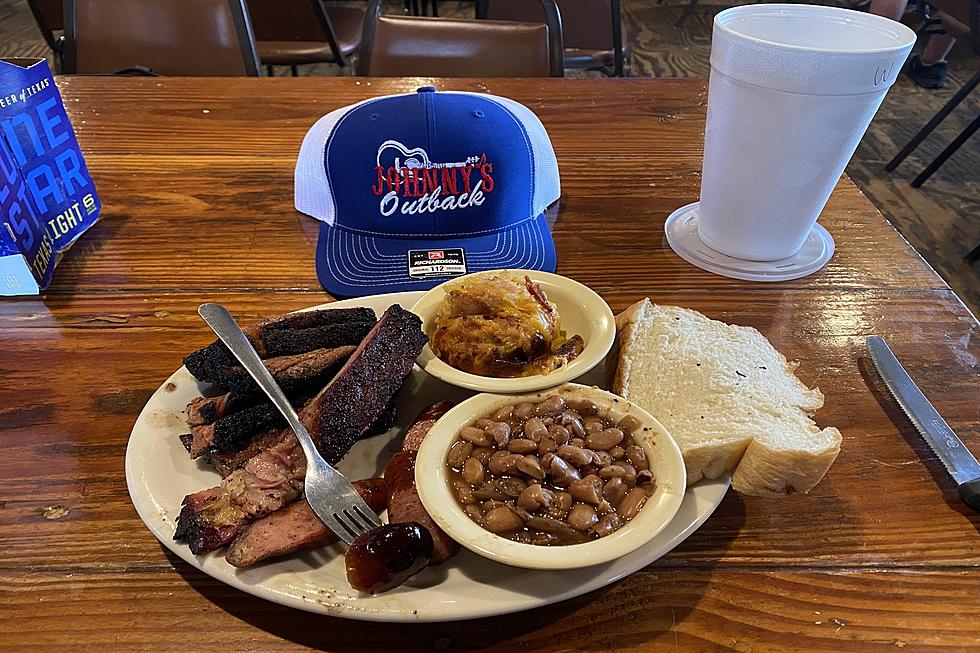 Best Texas Food Of The Day At Johnny's Steaks And BBQ In Salado, TX
Noah Sherwood/TSM
If you are looking for lunch in the Killeen-Temple, Texas area, your search can officially stop at Johnny's Steaks and BBQ in Salado. Will warn you that portion control is not part of the ordering experience. You will have to be responsible for your eyes being bigger than your tummy because there will be a plate full of food no matter what you order.
Also, Johnny's is your home for the best live music in Central Texas. Check out the upcoming Riley Green concert.
What should you order?
It's your money, you should get whatever makes you happy, and eat it however you best enjoy it. If you're asking for a suggestion, then be prepared for a full interview on your tasting preferences, so your answers can be properly inventoried, and then cross referenced for the most ideal match.
If you're trying to save time, and it's your first visit to Johnny's, then the clear answer is the menu item pictured above, the Sampler Plate. As an aside, can I just tell you how incredibly difficult it was to pass on the Thursday special of All You Can Eat Ribs? (Passed for two reasons: A) Was eating with co-workers, and didn't want to scar them for life because afterwards we still have to look each other in the eye. B) At 6'3 and 260lbs, didn't want to put Johnny's out of business, and turn my first visit into my only visit.) Check out their full menu here.
What did you get for sides?
The BBQ Plates come with 2 sides. When you order sides you should always begin with the tater tot casserole. After that, if you're a good Texan, you have to have the beans. In Texas there are 2 rules about beans. 1) They NEVER go in chili. 2) You always eat them with BBQ.
What about drinks?
This was a working lunch and drinks come in a foam cup, so mind ya business.
How would you rate the overall experience?
Giving Johnny's 6 out of 5 stars, HIGHLY recommend. Will add, pictures speak louder than words, so just look at the plate, and draw your own conclusions.
Hungry in Temple, Texas? Try One Of These 15 Underrated Restaurants
For those in Central Texas looking for new food to try, we've got a few for you to dig into as recommended by our listeners.
10 Most Dangerous Cities In Texas, "1" Is Closer Than You Think
Data is based on violent crime per 100,000 residents. These are the 10 most dangerous communities in Texas.
Texas Goodwill Won't Accept These 7 Items
Pictures of 7 items you cannot donate to Goodwill in Texas