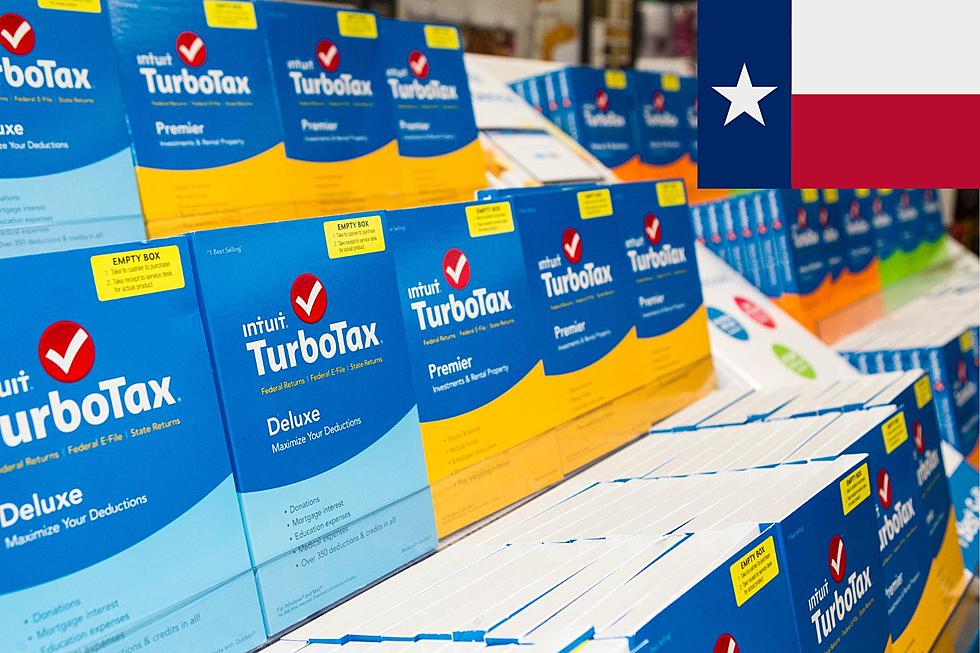 Texans, You Might Be Eligible For Settlement Money From Intuit TurboTax
Getty Images/Canva
Tax time is always a stressful stretch for everyone. Getting all the documents you need, making sure all the boxes are checked, and most importantly, all the items arrive and you get a big refund rather than owing money.
There are many ways people in the Lone Star State choose to file their tariffs. But one thing is for sure, some of us could some assistance right? I mean we did mention it's daunting task to do after all.
Recently however, one business is set to reimburse certain individuals in the state of Texas for using the service, when they could've done their tax filings another way.
Intuit Turbo Tax And The Recent Settlement
According to KXAN, Intuit TurboTax was ordered to pay back nearly 4.4 million individuals for their actions. The decision comes after it was discovered in 2022 the company made certain people, who could potentially file their taxes for no charge via the IRS Free File Program, pay the company for their federal tax returns. The years in which those were affected were 2016, 2017, and 2018.
Citizens in Texas will be alerted to if they qualify for the restitution via an email or a postcard sent to their address. Mailing of the money will happen during the month of May in 2023. Texans will be eligible for up to $28 or $29 dollars. More details can be found here.
So Texans, keep you eyes peeled for a potential refund. And never forget to do your taxes on time because it's important!
11 Oldest Towns In Texas, '1' Is Closer Than You Think
These are the 11 oldest towns in Texas according to
A-Z Animals
\
Ten Habits Every 'Real' Texan Can't Break
They Went How Fast? Here Are Ten Fastest 2022 Speeding Tickets In Texas!
Yes, we all speed, but going this fast is rather dangerous...
Texas Is Number 1 In The USA In These Categories
According to research at OnlyInYourState.com, Texas is #1 in the USA at these things.