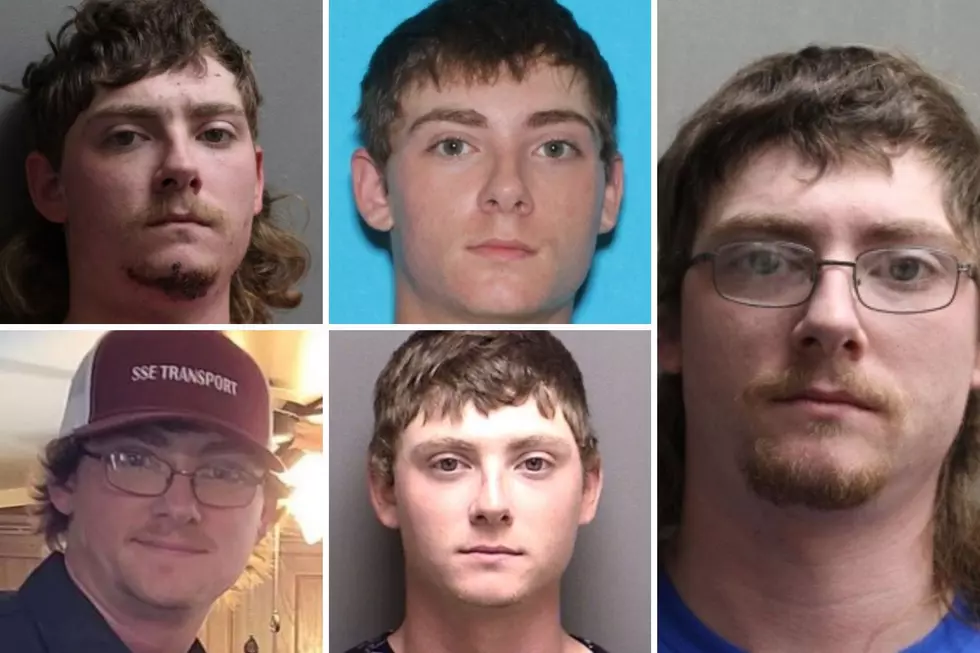 Meet Matthew Edger, The Most Wanted Murderer In Texas
Matthew Hoy Edgar - Texas DPS
UPDATE: Texas' Most Wanted Murderer Captured in Sabine County
---
In Texas, some fugitives escape the long arm of the law and their disappearance becomes more and more dangerous to everyday people. That's when they end up on Texas's Most Wanted list, and the reward for information leading to their capture skyrockets.
We've discussed in the past the only woman on the Texas Most Wanted list, Margaret Smith, who is currently wanted for the crime of Capital Murder. However, there is another person wanted for murder, and his name is Matthew Hoy Edgar.
Matthew's Criminal History
According to the Texas Department Of Public Safety, Edgar was first arrested in 2015. He was declared guilty of Evading Arrest/Detention Causes Serious Bodily Injury, and served 3 years of confinement with 3 years probation as well.
In 2020 Edgar was apprehended for the charge of Murder, followed by another arrest and charge of Assault of a Family/Household Member by Impeding Breath/Circulation in 2021. Edgar was brought to trial in 2022, where according to Texas DPS, he attended the beginning of the proceedings.
Edgar then fled on January 26th of 2022, while his trial continued on in his absence. He was convicted of his charges, with the sentence being 99 years of confinement for his crimes.
On January 27th, the Sabine County Sheriff's Office issued a warrant for his arrest for murder.
How You Can Help Texas Law Enforcement
The most important thing to remember if you see Matthew Edgar is this: DO NOT attempt to take him into custody. He is to be considered armed and dangerous. The easiest way to help Texas Police is to alert them to his whereabouts.
If you have any information that would lead to the capture of Edgar, you are encouraged to call Texas Crime Stoppers at 1-800-252-TIPS, or send in tips via the Texas Most Wanted website or Facebook. You can also submit tips in the Texas DPS app.
At the time of writing, the reward for helping bring Edgar into custody is $5,000.
The Most Dangerous City in Texas for 2022 May Surprise You
According to FBI statistics
, Texas had
438
violent crimes and
2,562
property crimes per 100,000 residents as of this year. For every 100,000 residents, there are
224
police officers statewide.
Crime rates are expressed as the number of incidents per 100,000 people.
The Top 10 Worst Places to Live in Texas
While it's always a good idea to know about areas with the lowest crime rates and best recreational opportunities when you are looking for a place to live, it's also important to know which places to avoid. Even if you move to a neighborhood with a low crime rate, you could also be close to less safe communities.
Texas Crime Statistics By City
Check to see how crime compares in your city versus elsewhere.
Keep An Eye Out: Bell County, Texas Most Wanted For December
These individuals are wanted for various crimes in the state of Texas.