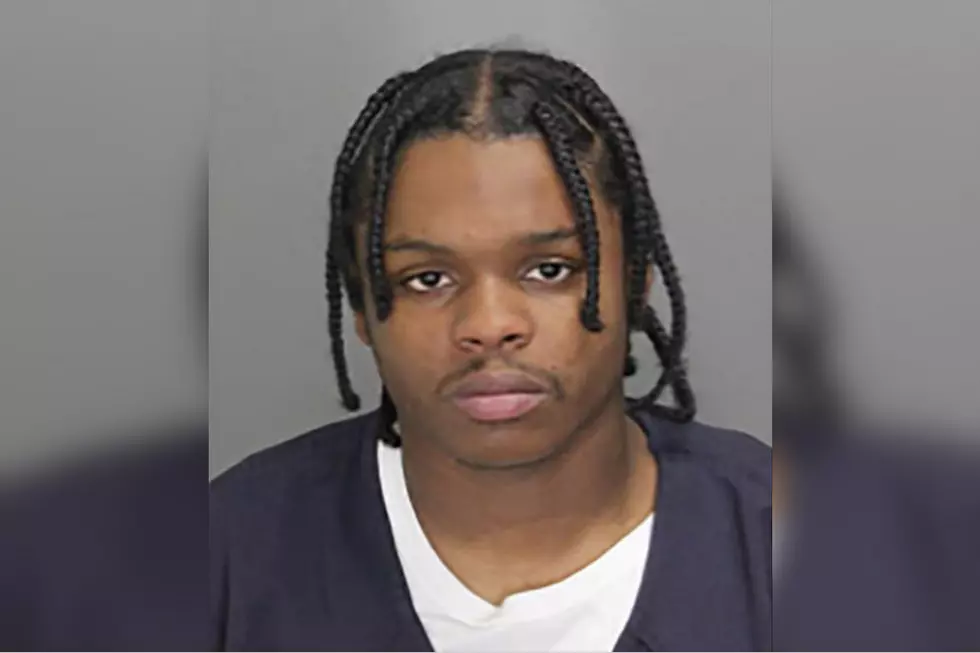 42 Dugg Makes Desperate Plea From Prison, Claims He's Heating Up Food With Shower Water
Oakland County Jail
42 Dugg is making a desperate plea from prison that finds the Detroit rapper claiming that he's being required to heat up his food with water from the shower.
On Tuesday (May 16), 42 Dugg posted a since-deleted update to Instagram regarding his current situation from within prison walls. In harrowing detail, the incarcerated rhymer describes a scenario in which he believes he's being held "without reasoning" and is accusing U.S. Marshalls of trying to "ruin" his life. 42 Dugg also accuses United States Penitentiary Atlanta of depriving him of basic human rights such as clean water and nutritional food.
"I need the best civil lawyer in Georgia, man," 42 Dugg includes in the now-vanished IG post below. "I'm in jail for going to the gun range dropping dirty and failure to appear. I didn't steal from nobody, hurt nobody, they handling me crazy."
He continues: "Man, I'm in this b***h heating my food up with water from the nasty a** shower—they don't even give us hot water to heat food up. Ain't no microwave, I can't get no visits from my family, nothing. I'm sure they gone do some more illegal s**t but what I 'pose to die in this b***h for probation violation?"
42 Dugg's cry for help comes about three weeks after the "We Paid" spitter was given a one-year prison sentence stemming from a guilty plea he entered back in March for failure to surrender for service of sentence.
In 2020, 42 Dugg was arrested in a federal gun probe in which he was convicted of being a felon in possession of a firearm. In that conviction, Dugg was sentenced to six months in a West Virginia prison camp, but never showed up to serve his time.
XXL has reached out to representatives of both 42 Dugg and USP Atlanta to provide statements on the matter.
See 42 Dugg's Desperate Plea From Prison Claiming He's Heating Up Food With Shower Water Below
See 44 of the Longest Prison Bids in Hip-Hop History
C-Murder, Max B, B.G. and more.