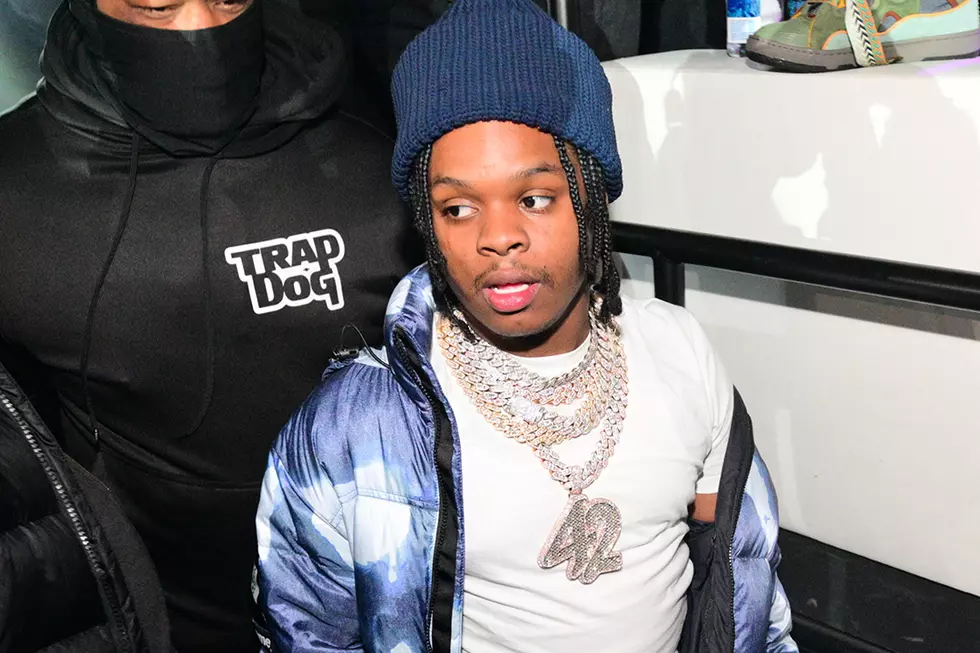 42 Dugg Sentenced to a Year in Prison for Failure to Report to Jail, Must Pay $20,000 Fine
Prince Williams, Getty Images
42 Dugg has been sentenced to a year in prison for failing to report to jail.
According to documents obtained by XXL, 42 Dugg, born Dion Marquise Hayes, was given a one-year prison sentence on Wednesday (April 26) for failure to surrender for service of sentence. This comes after the Detroit rapper pleaded guilty back in February of 2023 for evading his sentence.
Additionally, 42 Dugg also has to serve three years of supervised release after his prison bid, as well as pay a $20,000 fine and not use illegal drugs.
The case stems from 42 Dugg's arrest in a federal gun probe in November of 2020. The 29-year-old rapper was convicted of being a felon in possession of a firearm and sentenced to six months in a West Virginia prison camp. Dugg was supposed to begin his sentence on April 12, 2022, but failed to show up. Federal agents arrested him in May of 2022 after he landed in Detroit on a private plane for failure to surrender.
In a strange twist, the "Thump S**t" rapper explained to authorities that he didn't have to report because he was a sovereign citizen and didn't have to comply with federal laws. A judge didn't buy his excuse and threw him in jail.
Following his arrest, 42 Dugg posted a brief message on his Instagram Story addressing the possibility of serving more time in prison.
"A lot of these n***as got get out of jail free cards, I guess cause I'm turnt I gotta go through the worst!!!" he began. "Death before dishonor. #FREEDEMBOYZ."
XXL has reached out to the U.S. Attorney's Office (Northern District of Georgia), as well as attorneys for 42 Dugg and reps from 4FP label for comment.
See 44 of the Longest Prison Bids in Hip-Hop History
C-Murder, Max B, B.G. and more.