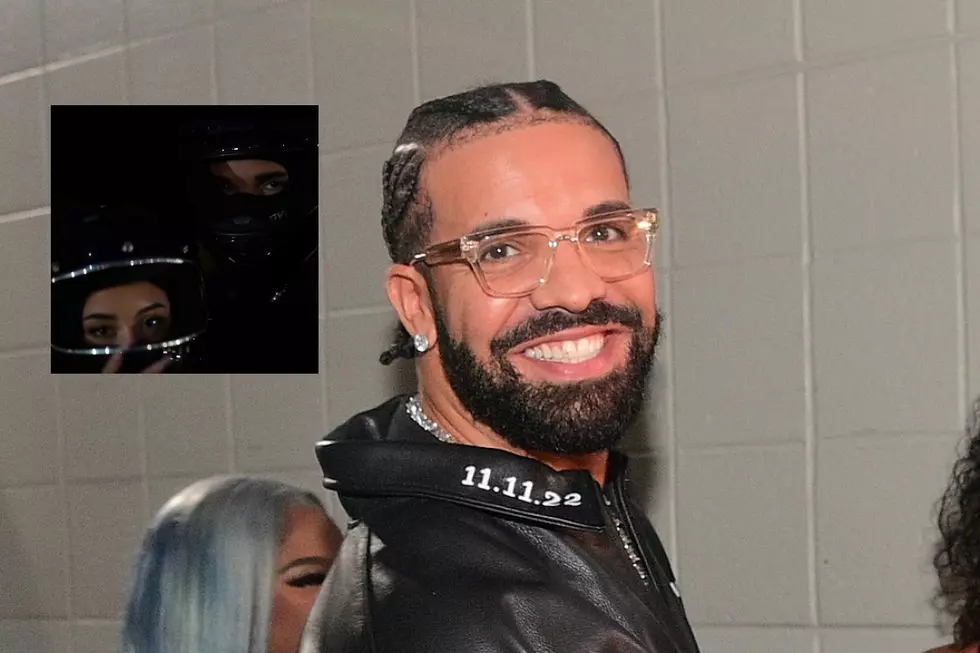 Is Drake Dating 'Search and Rescue' Cover Star, Singer Lilah?
OVO/Republic/Prince Williams/Getty Images
Drake might have a new boo in his "Search & Rescue" covergirl, singer Lilah.
Is Drake Dating Singer Lilah?
On Thursday (June 8), Drake shared an Instagram Story post dedicated to Lilah, the woman featured on the cover art to the rap star's latest single "Search & Rescue." In the post celerbrating Lilah's birthday, Drake uploaded a photo of Lilah in a swimsuit and captioned the pic, "More life to the gyal that's impossible to duplicate. My [inspiration] my confidant my best mate my heart @lilahpi happy birthday."
A peek at Lilah's Instagram account shows a photo of two people with couples finger tattoos uploaded back in May. In tandem, the tattoos read, "Rather us than love." She captioned the post, "I feel very x." However, it is unclear if the pic is a personal photo.
Who Is Lilah?
Lilah is a recording artist from London. She released her debut EP Atlantis back in November of 2021.
The "Search & Rescue" Cover
Back in April, Lilah appeared on the cover art for Drake's latest single "Search & Rescue." They both appear on the cover wearing motorcycle helmets, which block the majority of their faces. The cover initially went viral with people saying the woman pictured resembled Kim Kardashian. Kim's vocals are also featured on the track. The woman was later revealed to be Lilah.
Watch Drake's "Search & Rescue" Visualizer and See Photos of Lilah Below
See Drake's Best TV Show References
Don't watch him, watch TV.