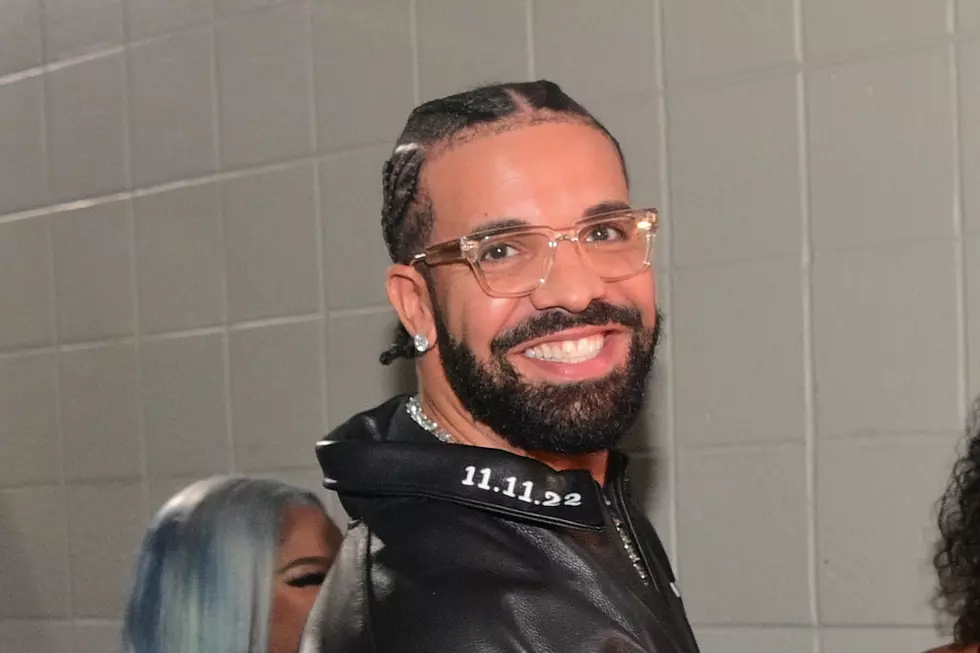 Drake 'Search & Rescue' – Listen to New Song
Prince Williams/Wireimage
Drake is back, and he may be stirring up some controversy with his new song.
On Friday (April 7), Drake dropped his new single "Search & Rescue" on all digital streaming platforms. The song, produced by BNYX, contains a sample of Kim Kardashian's voice lifted from an episode of Keeping Up With the Kardashians.
On the track, Drizzy is done with the single life and is ready for a long-term relationship when the right woman comes into his life.
"I need someone to be patient with me," the Grammy Award-winning artist croons over a melodic piano groove and drum snare. "Someone to get money, would not take it from me/They don't even need to be as famous as me/I don't think I meet 'em at the places I be/But deep down I think about you all day, mami."
Before the release of his latest single, Drake unveiled the cover art, which raised plenty of eyebrows.
The image features Drake wearing a motorcycle helmet with just his eyes showing through the viewer. He's next to a mystery woman who may or may not be Kim K. She's also wearing a motorcycle helmet with her eyes only showing.
The artwork has sparked speculation that it's possibly Kanye's ex-wife on the cover.
Nevertheless, vocals from Kim K are used from when she revealed to her mom, Kris Jenner, that she wanted a divorce from the Chicago rapper-producer.
"I didn't come this far, just to come this far and not be happy, remember that," Kim said. The conversation appeared on the season finale of KUWTK in 2021.
Kim and Kanye officially divorced in March of 2022 after six years of marriage; they were married in 2014.
But Drake and Kanye also have an interesting history. The two rap superstars were involved in a three-year-long rap feud but squashed it in November of 2021 in an effort to help promote the release of Gangster's Disciples cofounder Larry Hoover from prison.
So is Drake being petty again? Listen and find out.
Listen to Drake's New Song "Search & Rescue" Below
See Rare Items Once Owned by Eminem, Drake, Nicki Minaj, More Up for Auction