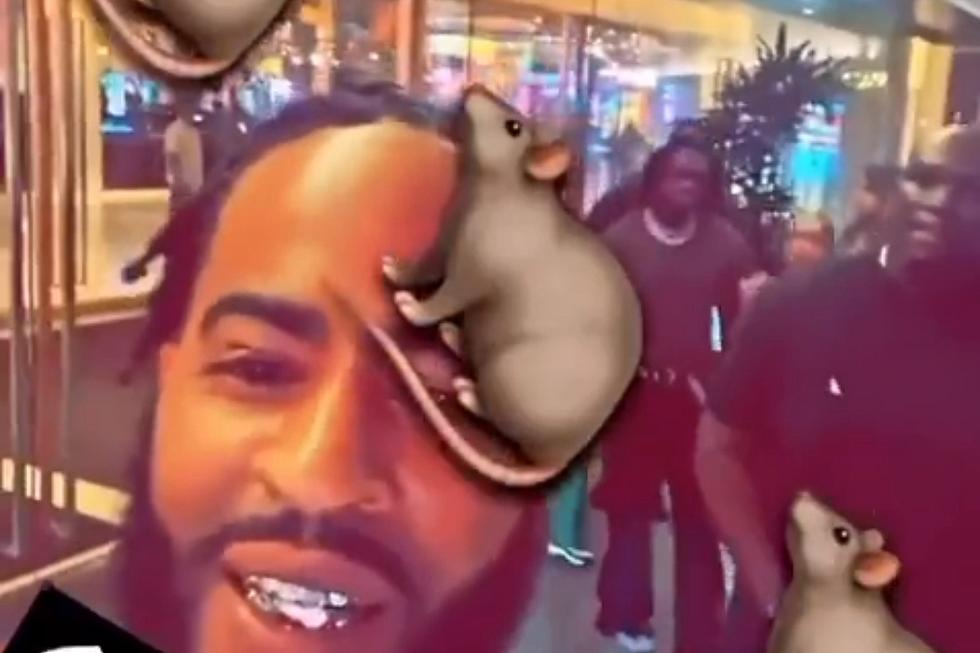 Gunna's Security Shuts Down Man Who Calls Rapper a Rat – Watch
strappedus/Twitter
A man recently called Gunna a rat in public and was confronted by the rapper's security.
Gunna's Security Confront Man Calling Him a Rat
On Tuesday (Aug. 1), video surfaced of a man recording Gunna and his entourage appearing to leave the Palms Casino Resort in Las Vegas. In the clip, which can be seen below, the man taunts Gunna by calling the rapper a rat.
"Look at Gunna, the rat," the man says in the video clip. "Check him out."
A member of Gunna's security takes exception to the rapper being called out and immediately confronts the man.
"What you say?" the security guard questions.
"I said look at Gunna," the man responds.
"Nah, what you say before that?" the guard counters.
"Whatever I wanted to say," the guy answers.
"Why you can't repeat it, though?" the guard asks. "I just want you to repeat it."
"So you can do something to me," the man answers. "So I can sue the hell out of you."
Gunna and his team continue on and the video ends shortly afterward.
Gunna Succeeding Despite Snitch Allegations
Despite being labeled a snitch by many fans and peers after taking a plea deal in the YSL RICO case, Gunna's return to rap has been going well. He released his album A Gift & A Curse in June, which debuted at No. 3 on the Billboard 200 chart. The single "F*kumean" has risen to No. 4 on the Billboard Hot 100 chart, marking his highest-charting solo single to date. Gunna recently announced his first show dates since being released from jail last December.
See video of Gunna's security pressing a man for calling Wunna a rat below.
Watch Gunna's Security Confront a Man for Calling the Rapper a Rat
See the Best Hip-Hop Projects of 2023 So Far