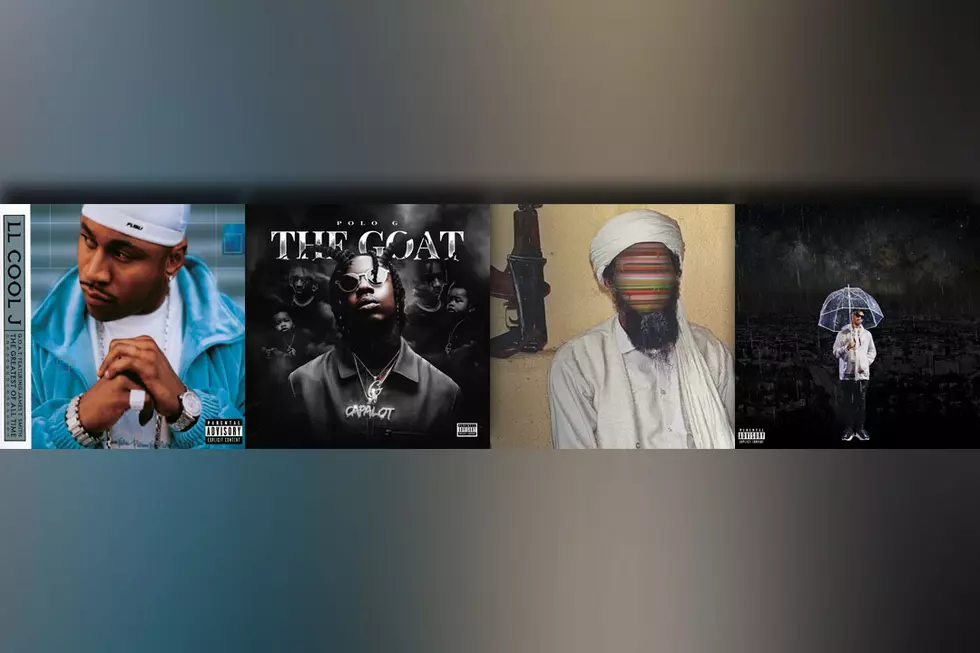 Here Are 50 Hip-Hop Albums That Share the Same Title as Other Albums
The Island Def Jam Music Group/The Machine Works/Atlantic Records/Columbia Records/Griselda
Repeats are inevitable in the pool of creativity, especially within music. While album titles are unique to most artists, there have been many times in hip-hop's 50-year history where individual rappers have landed on the same designations for their projects. It happened as recently as last year. Joey Bada$$ ceased an extended album gap with his project, 2000. The effort, one of the best that 2022 had to offer, shares the same name as Grand Puba's sophomore album, which was released in 1995.
Drake is a sorcerer when it comes to being innovative. But even he has released projects that have matched with the products of other acts. His 2018 blockbuster Scorpion holds the same title as Eve's 2001 LP. Both rappers were born in the fall, so dedications to their shared zodiac sign makes sense. Speaking of 2018, that same year saw the release of J. Cole's chart-topping selection K.O.D. The title bonds with Tech N9ne's ninth album.
Further down the line, Polo G and Big Sean both have common album monikers. Their respective Hall of Fame projects, one released in 2013, and the other in 2021, were lauded moments in both of their careers. And elsewhere around the early 2010s, Yo Gotti hit the scene with I Am. When that dropped, it sparked a music memory of Nas' double platinum output from 1999.
There's much more to discuss. So here, XXL outlines 50 hip-hop albums that share the same title as other albums. Check out the full list below.
See 50 Hip-Hop Albums That Share the Same Title as Other Albums