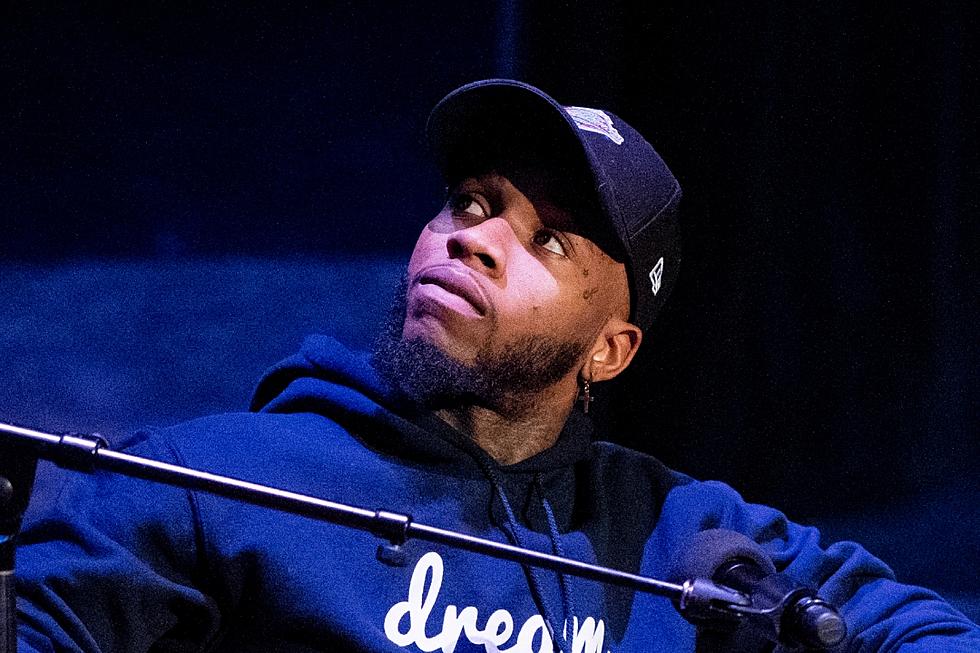 Tory Lanez Is Officially Headed to Prison
Roy Rochlin/Getty Images
Tory Lanez is officially headed to prison after his motion for bail was denied while he attempts to appeal his 10-year prison sentence.
Tory Lanez's Bail Denied
On Thursday (Sept. 14), Tory Lanez appeared in court for a hearing to decide if he would be granted bail while his legal team attempts a last-ditch effort to appeal his prison sentence. The judge in the case denied the Canadian rap-crooner's motion and he will now be heading to state prison. According to legal affairs reporter Meghann Cuniff, Judge David Herriford noted: "The motion will be denied and proceedings concluded. Thank you."
Tory Lanez appeared to be in good spirits, despite the ruling. He reportedly smiled at his family and supporters before being escorted out of the courtroom. Tory, who has been in the Los Angeles County Jail, was hoping the judge would allow him to be freed before he's sent to state prison while he goes through the process of appealing his decade-long sentence.
Tory Lanez's Appellate Lawyers Speak
Outside the court, Tory Lanez's appellate lawyers spoke with the press.
"We argued the elements of our case and the judge didn't agree with our side," one attorney noted. "That happens. But this is just the first step in the appellate process."
Tory Lanez's Sentence
Back on Aug. 8, Tory Lanez was sentenced to 10 years in prison for shooting Megan Thee Stallion in July of 2020, after he was found guilty last December of one felony count of assault with a semiautomatic firearm, carrying a loaded, unregistered firearm in a vehicle and discharging a firearm in a grossly negligent manner to cause bodily injury. He denied responsibility for the shooting in a statement released following his sentencing and is now even selling "Free Tory Lanez" merch. He recently got married to his child's mother Raina Chassagne.
See Why These 25 Rappers Are in Jail or Prison Right Now