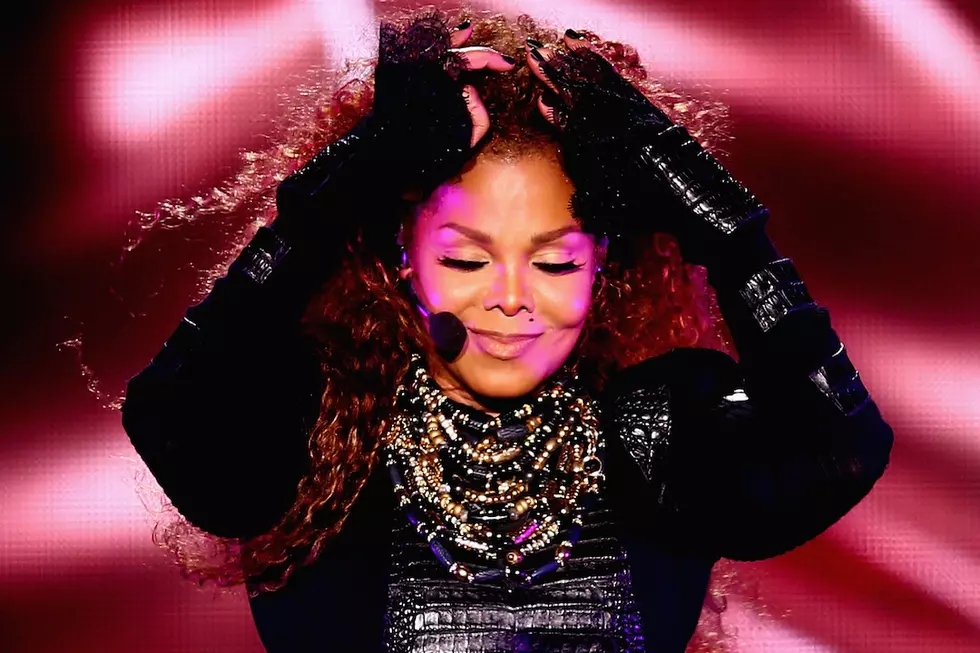 Janet Jackson Kicks Off the State Of the World Tour With Anti-White Supremacy Message [VIDEO]
Francois Nel, Getty Images
Legendary pop megastar Janet Jackson launched her highly-anticipated State Of the World Tour in Lafayette, LA last night (Sept. 7). The singer kicked off her show with a strong message about the current tensions pervasive in America.
Before Janet took the stage, one-minute video introduction opens with the names of black men who were killed by police officers: Eric Garner, Michael Brown, and Jonathan Ferrell. It's followed by audio clips of personalities and protestors denouncing white supremacy and inequality.
Janet took the stage in iconic fashion; opening with two lesser-known (but highly appropriate) tracks from her acclaimed 1989 album Rhythm Nation 1814. She kept the crowd on it's feet throughout the night, running through classic hits like "Control," "Love Will Never Do Without You" and "If" while showing off her amazing post-baby body in a bevy of stunning outfits.
The State Of the World Tour marks Janet's return to the stage following the 2016 postponement of her Unbreakable World Tour, which was put on hold due to Jackson's pregnancy. She gave birth to a son, Eissa Al Mana, back in January.
"Hey, you guys! I'm backstage in Louisiana and I'm at rehearsal about to kick off my tour and our next show is in Houston," she said in the video above. "I know that there have been rumors on whether we were gonna do the show in Houston. I'm here to tell you that we are doing the show in Houston. But we're gonna roll in early because we want to visit some of the shelters. We also want to do something special for the victims. So I will see you Friday."
The 50 Greatest Female R&B Artists of the '90s