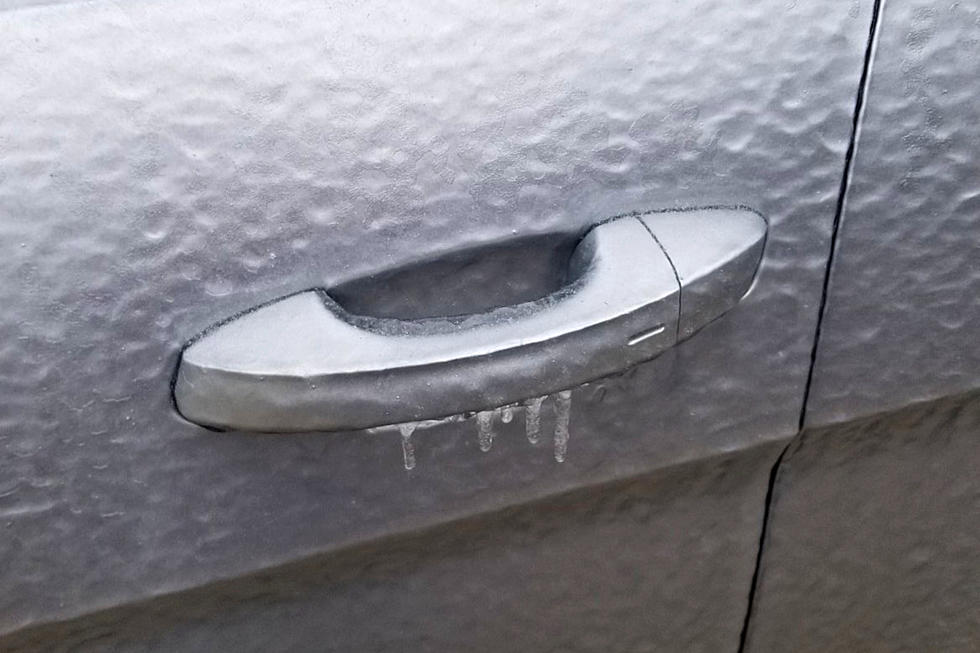 Are You Ready? Killeen, Texas Is Due for a Big Freeze
Tamme Cook, Townsquare Media
The big concern about colder weather right now in Central Texas: that we will have a repeat of what happened in February. According to the Killeen Daily Herald, the Killeen, Texas area is about to get a couple of cold fronts, along with some heavy wind and rain that could make for some nasty weather. KVUE shows on their live radar that these fronts are currently on their way.
Central Texas has enjoyed comfortable days and nights recently. At the beginning of the month, KWTX was reporting unseasonably warm weather for December.
There have been some unusual weather patterns this year, including the recent blizzard in Hawaii which has led to potentially catastrophic flooding.
Although the official first day of winter isn't until December 21st, December 1st marked the first day of meteorological winter.
Why Did We Have Such A Warm Fall?
According to KVUE, one of the reasons Central Texas had such a warm November was due to the La Niña conditions that have developed in the Pacific. In this area, those conditions are expected to continue on and off through the next few months. However, as the current cold front moves in, our rain chances will increase and bring cooler temperatures.
So What Should I Do?
You should probably start stocking up on blankets and other warm fuzzy things. The Farmer's Almanac is predicting a 'flip-flop' winter for 2022, with major temperature swings throughout the entire season. The year will start out with mild days, and then things will change, with potentially 'frigid' weather.
The Farmer's Almanac goes on to say that we can expect weather around Central Texas in the early part of 2022 to be similar to the arctic freeze of 2021, but not quite as severe.
Just to be on the safe side, you might want to look into these tips for freeze prep, including covering up exposed pipes and investing in some battery-powered light sources.
It also wouldn't hurt to have an emergency kit ready. You know, just in case things get chilly and weird again. Like Ben Franklin said, 'By failing to prepare, you are preparing to fail', and who wants that?
Along With Snow and Ice, Here Are Some More Things We Don't Need in Texas
There's not much not to love about Texas, but here are a few things that we probably could use less of.
Texas' 30 Most Dangerous Counties For Driving
Texas is a large state with multiple highways to help keep us connected. Unfortunately these same roads can cause trouble and grief if you're not careful. Take a look at the list of Texas counties and the most deadly road located there based on fatal accidents.
10 Myths About Texas That Even Some Natives Believe
Everything's bigger in Texas, including the tall tales! Our state can seem pretty strange to people from far away, or even our immediate neighbors. There are several myths about Texas that range from quirky to fun and just plain ignorant and insulting, and even some people born and raised her believe 'em. Here are a few we can dispel today.