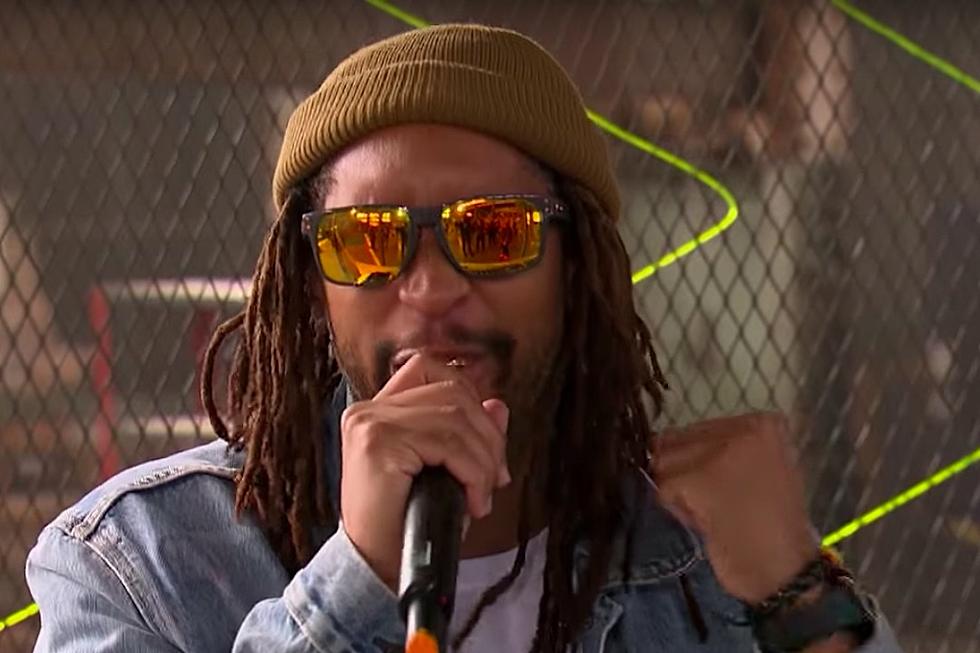 Watch Lil Jon Encourage 'The Bachelorette' Contestants to Destroy Their Exes' Stuff
Bachelor Nation on ABC via YouTube
There's no question that Lil Jon loves to turn up with his fans, but this week, he took his party-starting abilities over to The Bachelorette, where he encourages contestants to smash up items that reminded them of their exes. In the footage of Bachelorette star Becca's first date with contestant Blake, the two came prepared to destroy stuff that were tied to memories of their exes, including Becca's The Bachelor ex, Arie.
The veteran hip-hop producer surprises Becca and Blake as they enter the warehouse, where the two are obviously shocked to see him. As he lists off the instructions for the couple to destroy the items in the warehouse, Blake shares his fandom for the Crunk Juice rapper.
While all of the drama plays out with the two taking baseball bats up to different items, such as a car, a champagne bottle and a television screen playing a scene of Arie's proposal to Becca, Jon stays on the turntables, playing his smash hit "Turn Down For What." The "Take It Off" entertainer is all smiles as he watches all of the action, but eventually slows things down as Becca and Blake crack open a champagne bottle and start to enjoy each other's company following all of the destruction.
Check out the footage of Lil Jon encouraging The Bachelorette contestants to destroy stuff that reminds them of their exes.
See 18 of the Funniest Hip-Hop Moments on 'South Park'