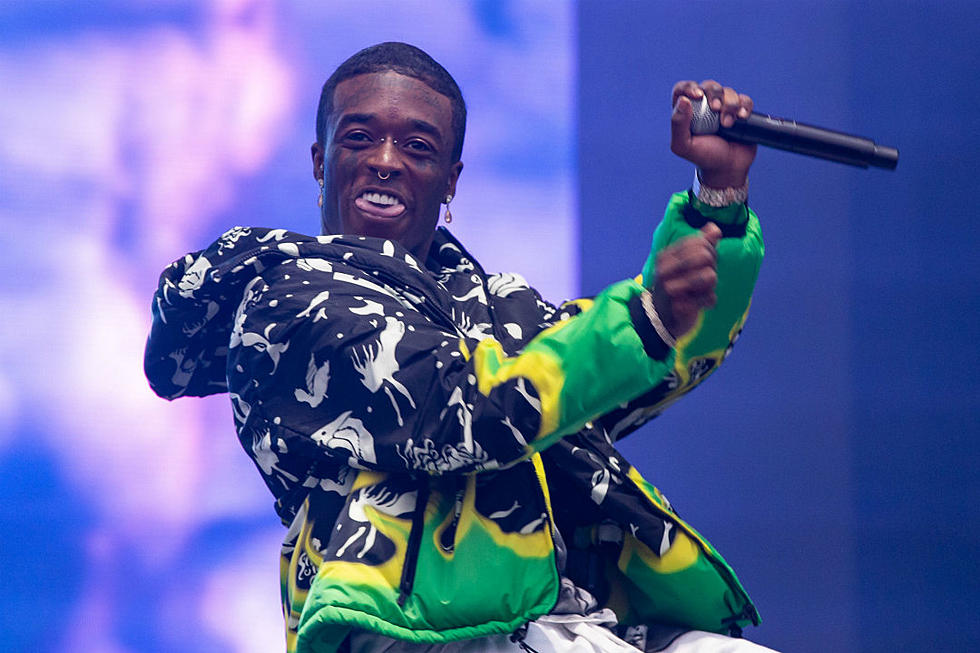 Lil Uzi Vert Announces Eternal Atake Album Single "Futsal": Listen
Suzanne Cordeiro, Getty Images
Lil Uzi Vert appears to be in a better mood after airing out his label bosses on Twitter a couple days ago. On Saturday (Nov. 30), he shared a preview of what he says is his new single, "Futsal."
Uzi shared the clip via Instagram. In the video, the former XXL Freshman shows off some fancy footwork while the uptempo new single plays in the background.
"Not gonna lie to her, when I hit that girl/Not gonna lie to her, when I hit that girl, no," he rhymes on the track. "Gotta shoot two at 'em/I (Woo), gotta shoot two at 'em (Whoa)/I stay with this blue cheddar (Oh)/That girl, she got on my clone/I told that lil' girl that she gotta just do better (Yeah, yeah)."
Uzi simply captioned the video, "#FutsalShuffle 2020."
Of course, this got the people talking. Speculation on whether the song was a preview of something off his upcoming album was verified by Uzi hours later on Twitter when a fan wondered, "Not 100% sure this is his first single since he's dropped new songs that may or may not be singles so I kept it broader."
Uzi confirmed, "The Single that I'm going with From Eternal Atake is a Dance Record called FUTSAL ⚽️🔥."
He added, "THE DANCE IS CALLED THE FUTSAL SHUFFLE 🕺🏾. THE FUTSAL SHUFFLE WILL TAKE OVER 2020."
See Photos of Every XXL Freshman Ever Inducted Into the Freshman Class Over the Years