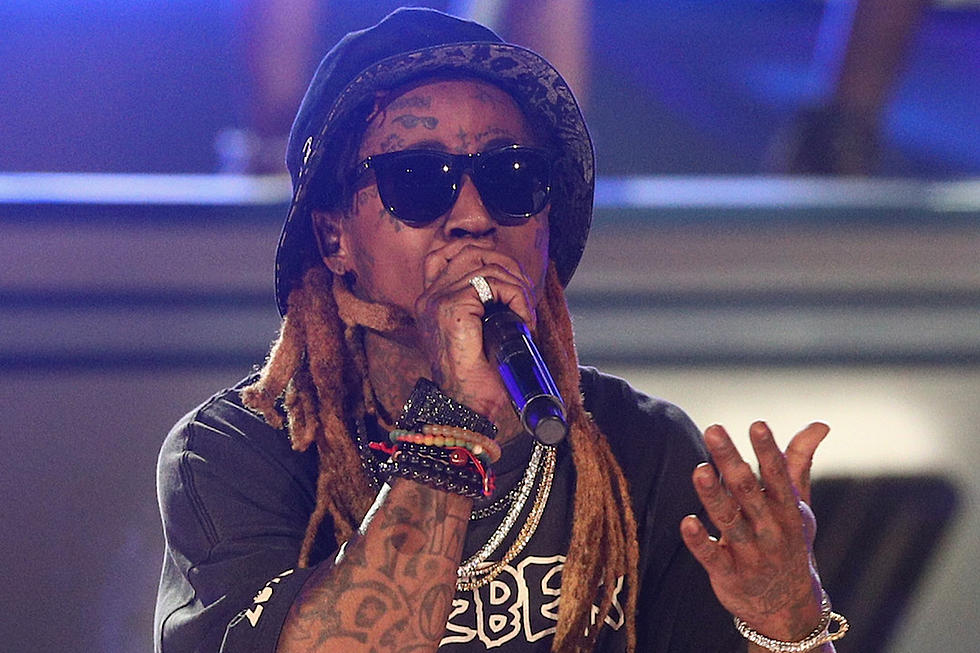 Lil Wayne Says 'D6′ Is Coming Soon: 'I Ain't S— Without Y'all!' [PHOTO]
Frederick M. Brown, Getty Images
Lil Wayne has a lot to be thankful for on this holiday season. On Thursday (Nov. 23), Weezy went on his Instagram account to thank his loyal supporters for sticking with him and he gave an update on his long-delayed mixtape, Dedication 6.
"Happy Thanksgiving," the Young Money leader wrote to his followers. "I'm so thankful for all my fans for standing by me while I'm enduring this fight with this label. I ain't shit without y'all! D6 is coming y'all way soon! Thank You."
Wayne's message comes after his manager, Cortez Bryant, told fans that D6 would arrive this month. "Maybe D6 in November," he said. "Not December. That's too long."
With only several days left in the November, there's a possibility that the project could drop as early as next week.
Last April, Wayne confirmed that he was working on D6 with DJ Drama. "I've also been working on some crazy shit for a mixtape and we just didn't have a good name for it yet," he said. "But it might as well just be a Dedication."
We are keeping our fingers crossed. As for his other delayed project, Tha Carter V, Tunechi said that it's done and he will drop it when the time is right.
"I just don't want to put it out the wrong way," Weezy said in a radio interview. "Honestly, I can do what I want at any time."
"The fans deserve it to be right and that's how it's gonna be," he continued. "I'ma make sure it's right. I can drop whatever I want to drop. That's why I keep dropping whatever I want to drop. But I'm not gonna give them Carter V the wrong way."
Watch Lil Wayne's "Loyalty" Video Feat. Gudda Gudda and HoodyBaby