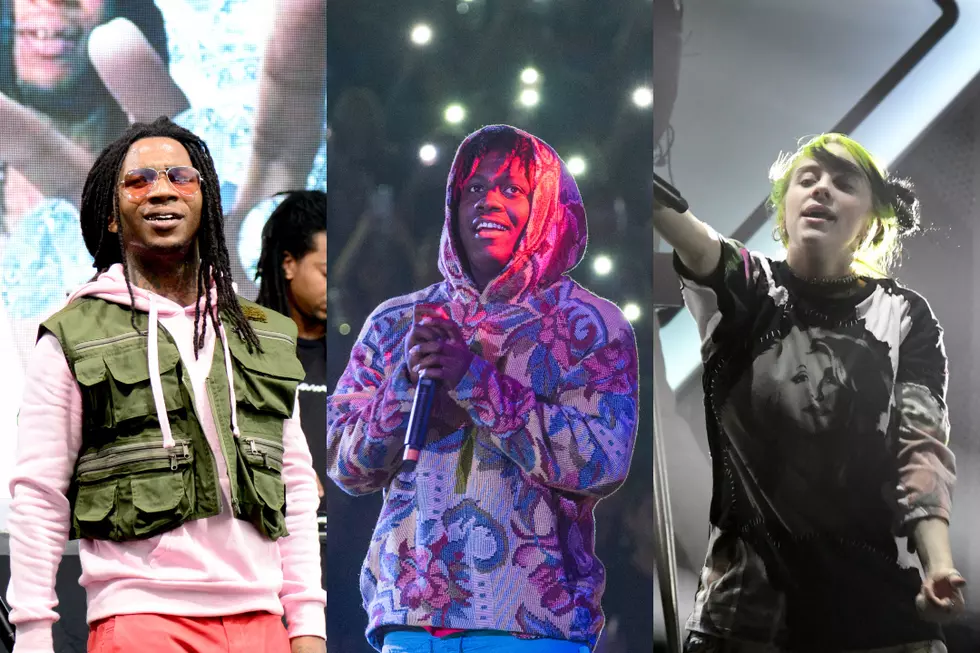 Lil Yachty Calls Out Lil B for Comment About Billie Eilish: "She Is 17 Bro"
Lisa Lake / Rick Kern / Kevin Winter, Getty Images (3)
The interaction occurred on Saturday (Dec. 7) via Twitter. Lil B first tweeted, "Billie Ellish reminds me of girls that thinks Lil b is cute !! I felt like we dated before - Lil B."
Boat caught wind of the tweet and replied, "She is 17 bro," reminding the Cali rapper of Eilish's age.
"Enough said!" Lil B replied. "Question for you is what you think I meant when I made that joke?"
B insisted his comparison was completely innocent.
"Cuz she do got fans that's grown and I have dated women that are my age that got a unique vibe," he added. "Do you think it's sexual what I said? Or romantic ? Just wondering cuz I ain't think it was neither just somthing cute and funny! But hey!!"
Lil B continued, "And think this to it's obvious I'm not the only one that thinks she's cool or she would not be signed to a major label !! THe label prob think she cool to right? Every adult that supports her thinks she's cool to? Or should adults just stay away from non adults?"
On Saturday, the Atlanta rapper again checked a Twitter user who tried to infer he dated Bhabie.
"I'll smack da shit out u," Yachty responded.
See Photos of Every XXL Freshman Ever Inducted Into the Freshman Class Over the Years