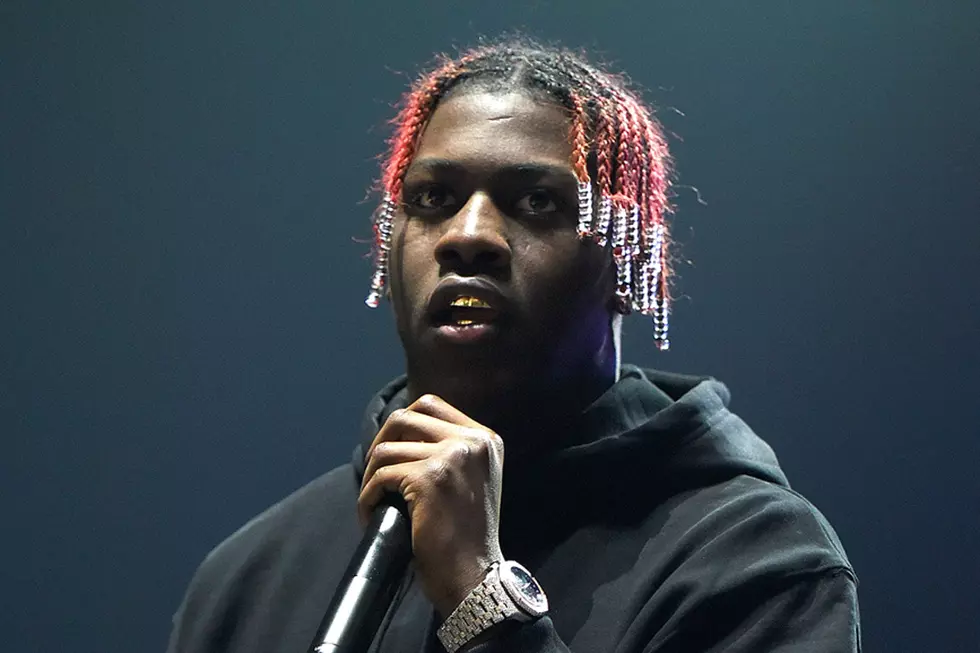 Lil Yachty Denies Direct Messaging 16-Year-Old Girl After Twitter Hacking
C Flanigan, Getty Images
On Wednesday (June 27), just days after warning his fans that his Instagram account was in danger of being taken over by hackers, Lil Yachty's Twitter account appears to have been hacked. The alleged hackers unloaded a series of tweets mocking the artist, threatened to leak some of his unreleased music, and also took some time to upload screenshots of Yachty supposedly direct messaging a 16-year-old girl.
In a screenshot of the conversation with the young woman, whose name had been crossed out in the particular image, we see what purports to be Yachty flirting with the girl before and after she told him she was 16.
"All that postin pics half-naked Yeen gotta do that," reads Yachty's alleged message in the screenshot. From there, the unidentified Twitter user offers up a response indicating her age. "You know I'm 16 though? Haha," she responded. "Thank you, okay I won't do it again."
After the first set of purported DM exchanges, the account the hackers say Yachty makes a statement that is surely a controversial one. "16 is fine. 15 is the no go," wrote the account that appears to be Yachty's. "Don't play with me Imanni," it continued.
In the immediate aftermath of the screenshots, fans began calling out the Atlanta rapper for his alleged DM to an underage girl. Yachty, who just collabed with Juice Wrld for the remix of "All Girls are the Same," responded by saying the exchange was fake. "Come on bro what I look like," the rapper began. "That was fake. Ask her how old she is."
Yachty, who recently led a candle light vigil for the late XXXTentacion in Atlanta, didn't say too much else on the matter, but he did offer up a blanket statement for those who take over people's social media accounts: "Hackers need to get some pussy."
Check out Yachty's tweet below.
Check Out the 2018 Hip-Hop Music Festivals You Need to See