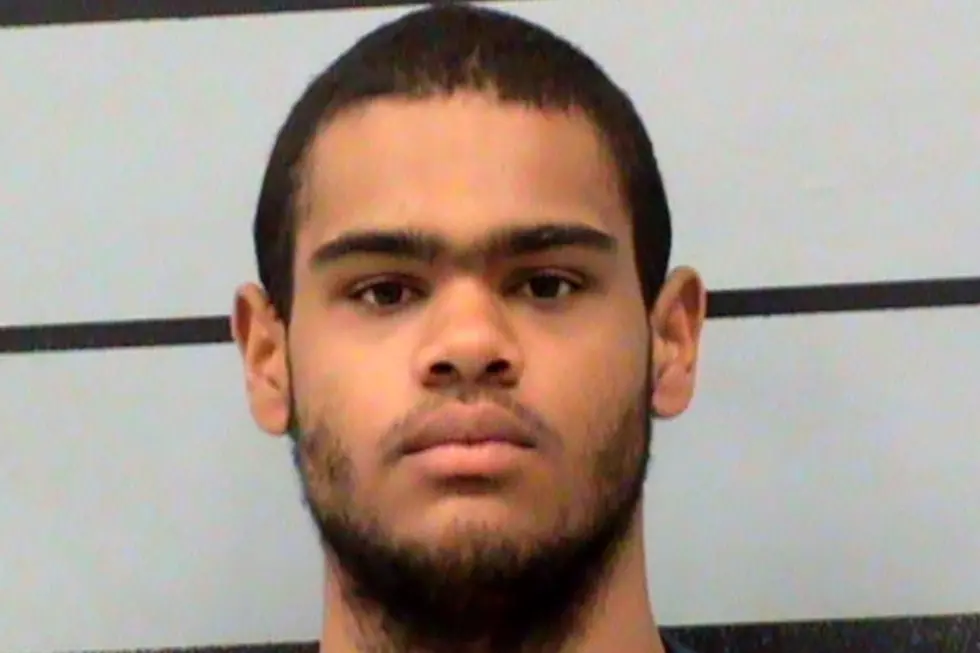 Lubbock Grandmother Turns in Grandson, Averts Potential Mass Shooting
William Patrick Williams - Lubbock County Jail Photo
In the wake of a mass shooting in El Paso that claimed the lives of 22 people and another in Dayton, Ohio that claimed the lives of 9 people, we're learning that a similar tragedy may have unfolded in Lubbock had it not been for a grandmother convincing an ex-soldier struggling with suicidal and homicidal thoughts to check himself into a hospital.
The Justice Department reports that 19-year-old William Patrick Williams told his grandmother on July 13 that he planned to "shoot up" a hotel at which he was staying before committing "suicide by cop". The woman convinced her grandson to go to a hospital with her to seek help. It was there, according to KXAN-TV, that she told an off-duty Lubbock Police officer that her grandson had been honorably discharged from the military for "suicidal tendencies", and that he had self-harmed before.
Police spoke with Williams in the hospital, and he reportedly told them he'd spread a number of weapons out on a bed inside the hotel.
Williams gave police consent to search the room he'd rented at the hotel, in which they found an AK-47 rifle, seventeen magazines loaded with ammunition, multiple knives, a black trench coat, black tactical pants, a black t-shirt that read "Let 'Em Come," and black tactical gloves with the fingers cut off.
Eight days later, according to the Justice Department, authorities received a firearms transaction form Williams had completed on July 11 on which he listed an old address. Williams has been charged with making false statements to a federally-licensed firearms dealer. If convicted, Williams faces up to five years in federal prison.
"This was a tragedy averted," said U.S. Attorney Nealy Cox. "I want to praise the defendant's grandmother, who saved lives by interrupting this plot, as well as the Lubbock police officers and federal agents who investigated his unlawful acquisition of a deadly weapon. If you suspect a friend or loved one is planning violence against themselves or others, do not hesitate to seek help immediately by calling law enforcement."
"The safety of our citizens is paramount," said Lubbock Interim Police Chief Jerry Brewer. "When events like this occur we greatly appreciate the cooperative relationships with our federal law enforcement partners that enhance our abilities to protect the community."
We've heard a great deal about mental health in the days since the mass shooting in El Paso and Dayton, Ohio. In this case, a young man reached out for help and a loving relative was there to give it. Not everyone is so fortunate, and that sometimes costs innocent people their lives.
I sincerely hope Williams receives treatment for his issues. He could have carried out his planned attack and left yet another scar on the American consciousness, but in a moment of clarity he saved the people in that hotel from himself.